About Smile Chic
With state-of-the-art equipment, a stunning, welcoming clinic environment, and a team consisting of respected industry professionals, it's no wonder that Smile Chic are the premier Dental Clinic in the Northwest.
Smile Chic: Next-Level Private Dentistry
Smile Chic are one of the leading private dental clinics in Hale, Manchester. We offer the full spectrum of cosmetic and restorative dentistry options; everything from routine examinations to polishing and whitening, to full veneers and dental implants.
Led by the business's owner and principal dentist, Persheng Rad, our team is like a small family unit – and we include our patients in that definition. Everyone who works at Smile Chic is fully accredited and trained to carry out all manner of dental procedures to give you the smile that you've always wanted. Whether you suffer from dental disease, need to replace missing teeth, or would just like to create a new smile that you can be proud of, the team at Smile Chic are with you every step of the way.
Smile Chic: More than just a dentist
At Smile Chic, we also perform a number of cosmetic procedures and treatments in our aesthetics clinic. We are fully accredited to administer Botox and Profhilo treatments and have thousands of happy clients who visit us regularly to reduce the visibility of their crow's feet, lift and smooth out the skin around their jawline, and make frown lines a thing of the past.
Our extensive range of aesthetic treatments are safe, pain-free, and leave you looking and feeling more youthful and radiant. Better still, we offer a block booking discount, so click here to see which cosmetics treatments we offer.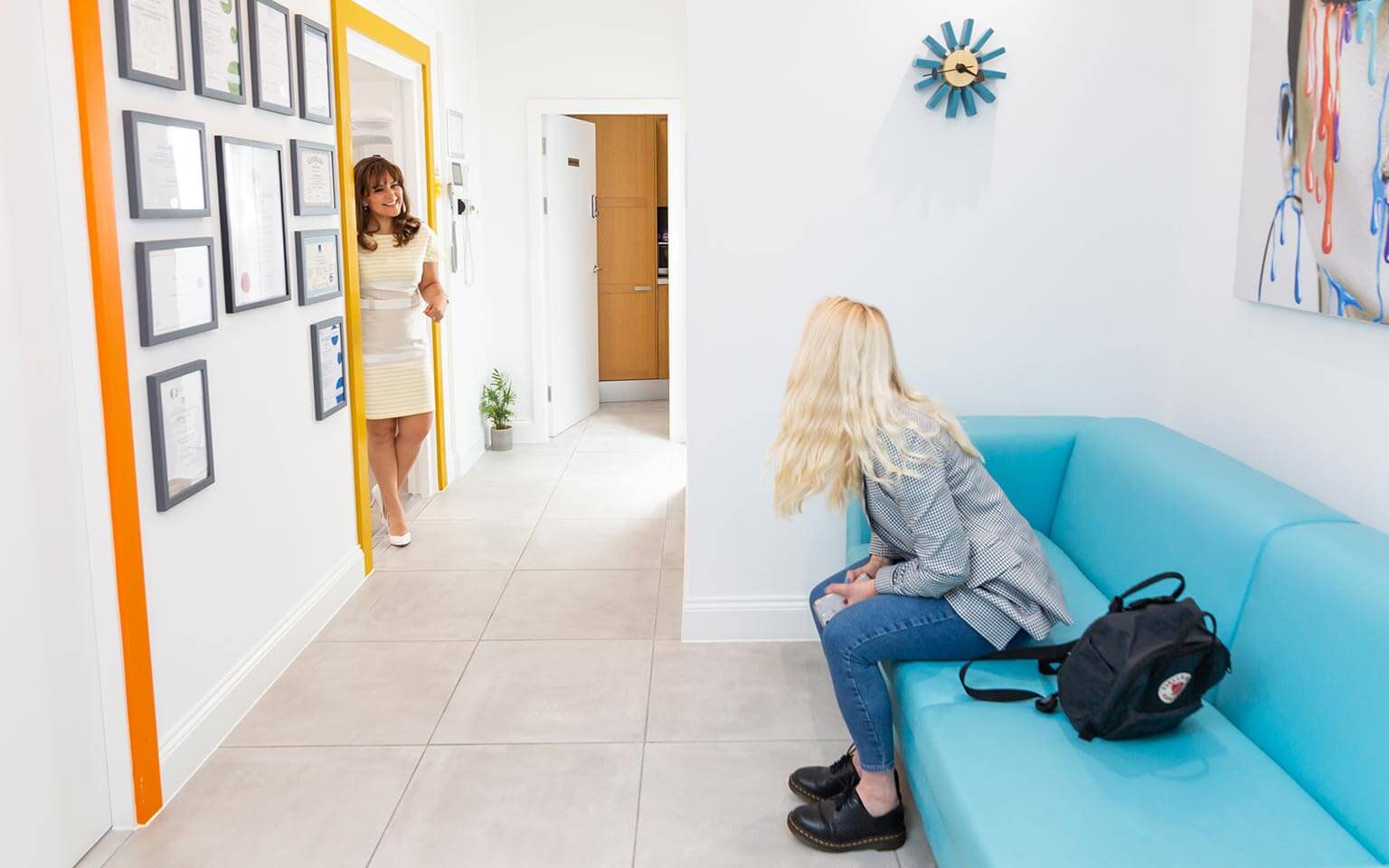 Your safety
We proud ourselves on our personal service approach, which is why nothing is more important to us than our patient's safety – whether that's for dental or cosmetic treatments. Our experienced professional team will look after you every step of the way, and if you have any questions, concerns, or enquiries, then we'll only be too happy to hear from you to put your mind at ease.