Root Canal Procedures in Manchester
If you notice your tooth changing colour and darkening, that is a sign that a root canal procedure may be needed. Our root canal treatment will quickly fix damaged or cracked teeth and stop the tooth from becoming infected any further.
If you have infected root canal problems, you should have them treated urgently as leaving a badly decayed or infected tooth untreated can lead to abscesses, extreme pain, or even tooth loss. 
If you recognise any of these symptoms don't waste a minute more – call us now and book an appointment to get your root canal looked at. If you would like more information on how we treat root canals in Manchester, please get in touch and we'll be happy to answer any questions you may have.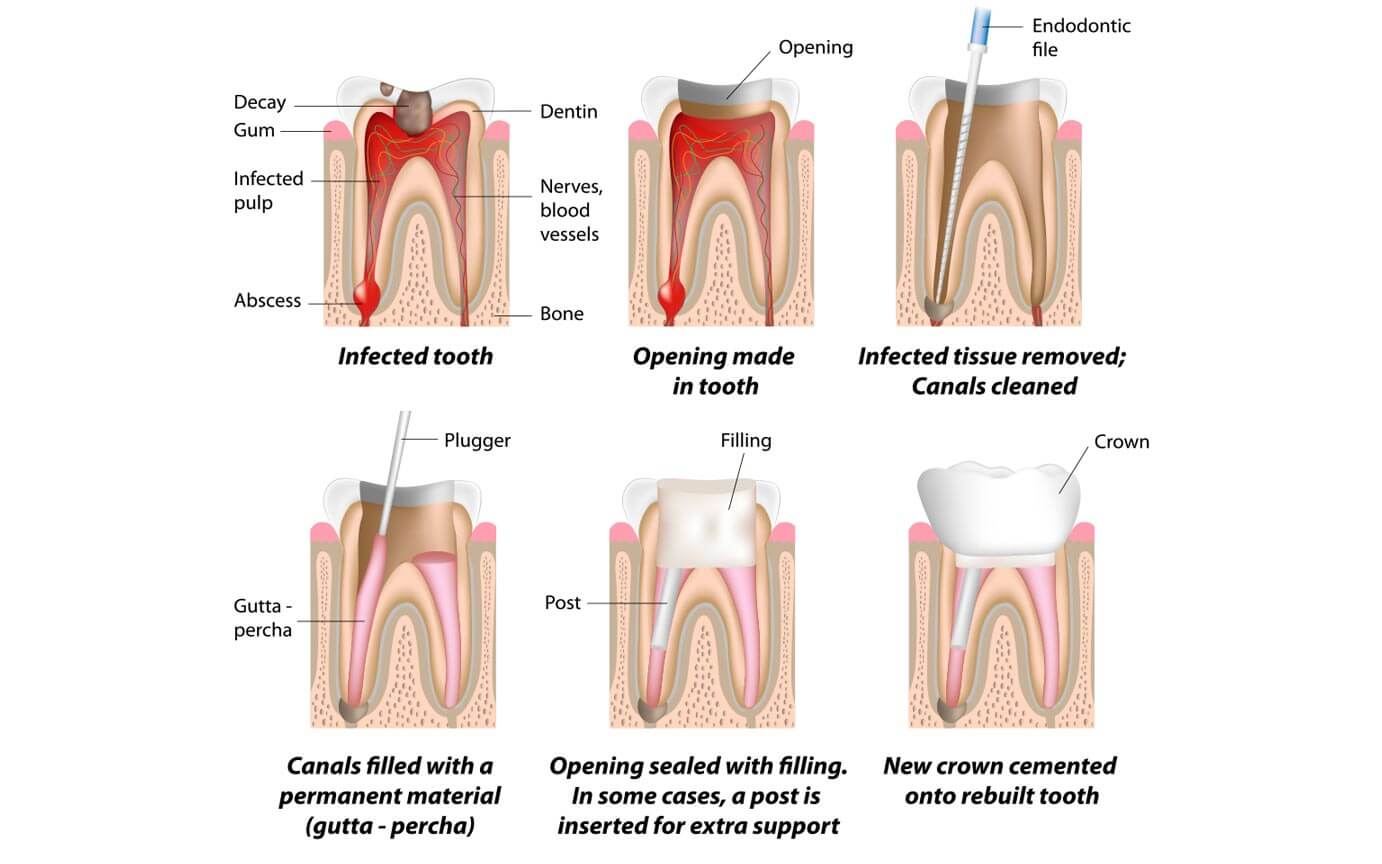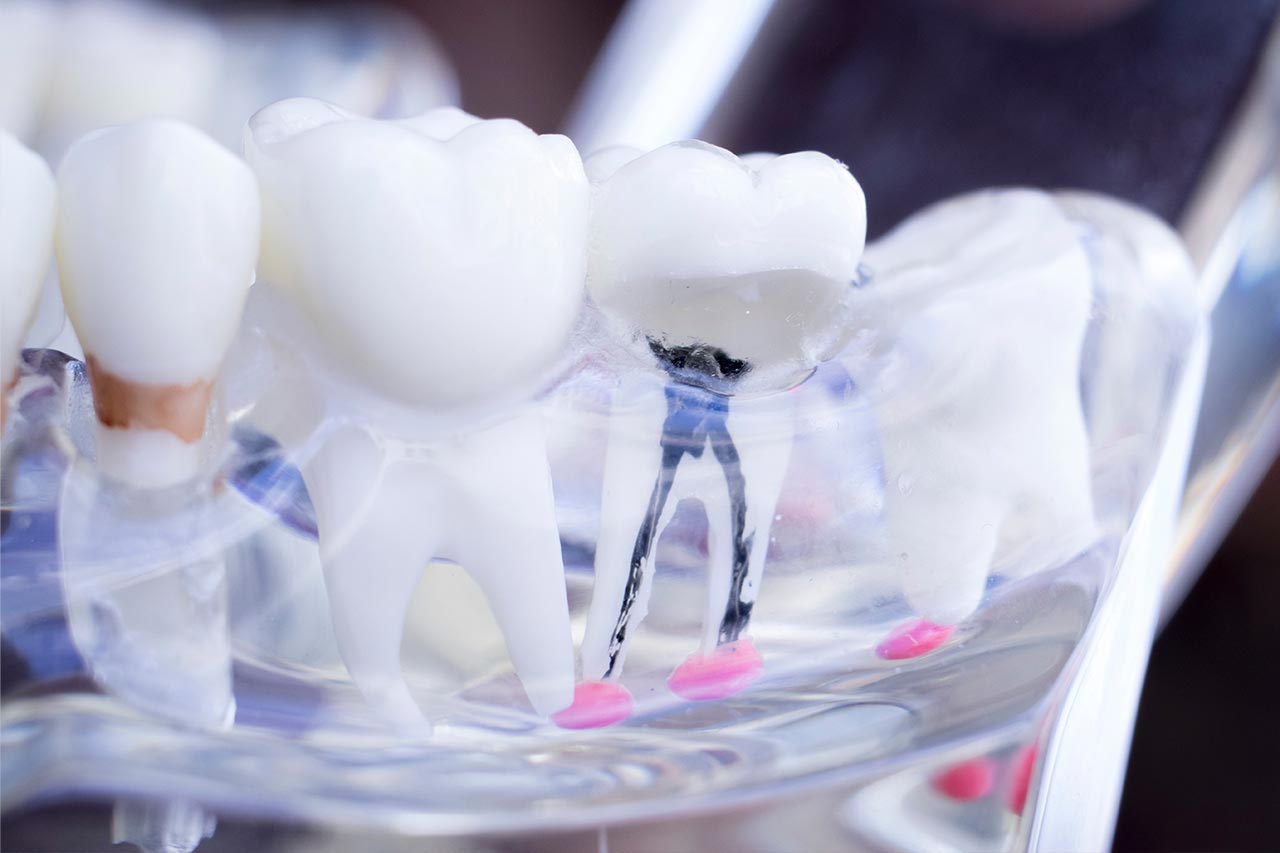 Root Canal Treatment
Our root canal treatment – also known as endodontic treatment – has a success rate of up to 95%, so when you have root canal treatment with Smile Chic, you get the peace of mind that comes from having a superb team looking after you. 
The root canal procedure involves clearing the infected root canal, cleaning the space that is left behind, applying the root canal filling to prevent further infection, and then fitting a crown on top of the tooth at the end of the procedure to strengthen it. Treatment is carried out under local anaesthetic so should be pain-free, and will require one or two visits to our dental clinic.
There's no need to be concerned about having a root canal filling with Smile Chic, but if you are nervous or have concerns, let us know and we'll do whatever we can to put your fears at ease. This is a routine, simple procedure and you're in good hands with the Smile Chic team.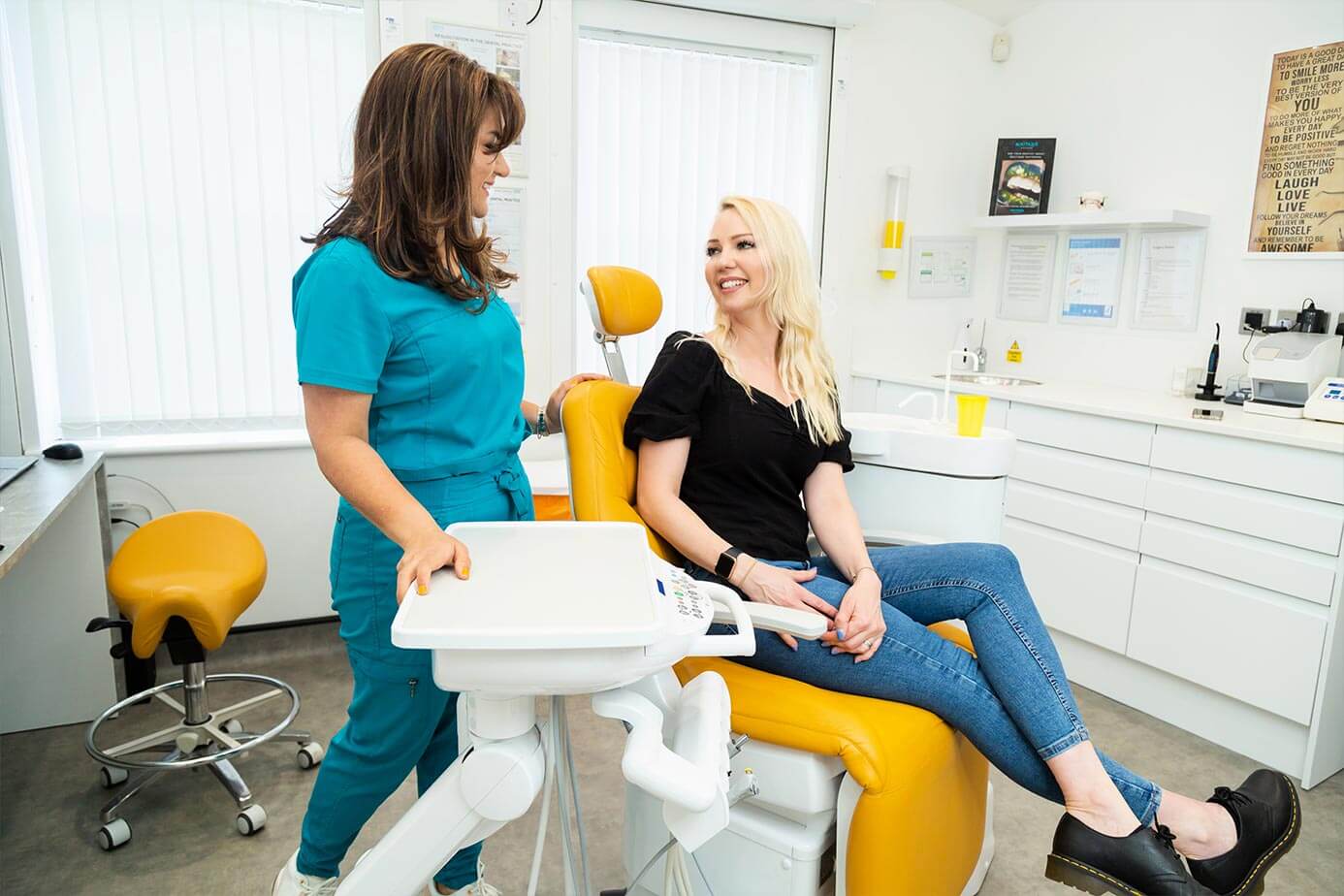 Here's why 85% of our clients rebook
"Visited Smile Chic for the boutique whitening, would highly recommend. Really friendly and helpful staff!"

Gina Wilbourn (UK)

"The difference in such a short space of time is fantastic. I'm so happy with the results. Dr Rad and the team were so welcoming and friendly. We love our visits to the dentist!"

Ryan Ayres

"Dr Rad is amazing and very professional in her job. She explained step by step in details carefully to her patient and make patient aware totally about her job. I am so happy to find her and strongly recommend her to everybody"

Behzad Babaee
Frequently asked questions
Why Consider Root Canal Treatment
Why is molar root canal treatment necessary?
When the dental pulp becomes diseased or dies, the infection can spread and the tooth may need to be removed if it is left untreated. Root canal procedures help you keep the tooth, preserve your appearance, allow you to chew with comfort and safeguard neighbouring teeth.
What is the alternative to a root canal in Manchester?
You could have the tooth extracted and replaced with a removable partial denture, bridge or dental implant. Speak to us about the alternatives if you have any concerns about having root canal procedures and we'll recommend the best course of treatment for you.
A local anaesthetic is administered for all root canal procedures, so you will be conscious throughout the procedure but you won't feel a thing. In this respect, it is no worse than having a filling done. In terms of after-effects, you may experience some swelling or mild pain but this can be managed with over-the-counter pain medication and should disappear in a few days.