Dental Care For Everyone!
Dental Inlays and Dental Onlays Manchester
Book online now
Tooth Inlays & Tooth Onlays in Manchester
Damaged or decayed teeth will need to be restored if you want to be able to chew comfortably. In most cases, a filling can protect against further decay, but may not provide the full protection your decayed tooth needs. If your tooth is still relatively healthy, you won't need a full dental crown. Dental onlays and inlays bridge the gap between a small filling and the need to cover the tooth entirely with a crown, and will stop dental decay before it develops into something more serious.
At Smile Chic in Altrincham, we offer you a number of options to restore decayed teeth in a natural-looking way whilst providing strength and stability. Inlays and onlays, also known as partial dental crowns, are usually made from a strong ceramic material. Ceramic inlays and onlays produce an almost invisible restoration that can last for many years. For dental inlays in Manchester and dental onlays in Manchester, there is only one choice; Smile Chic.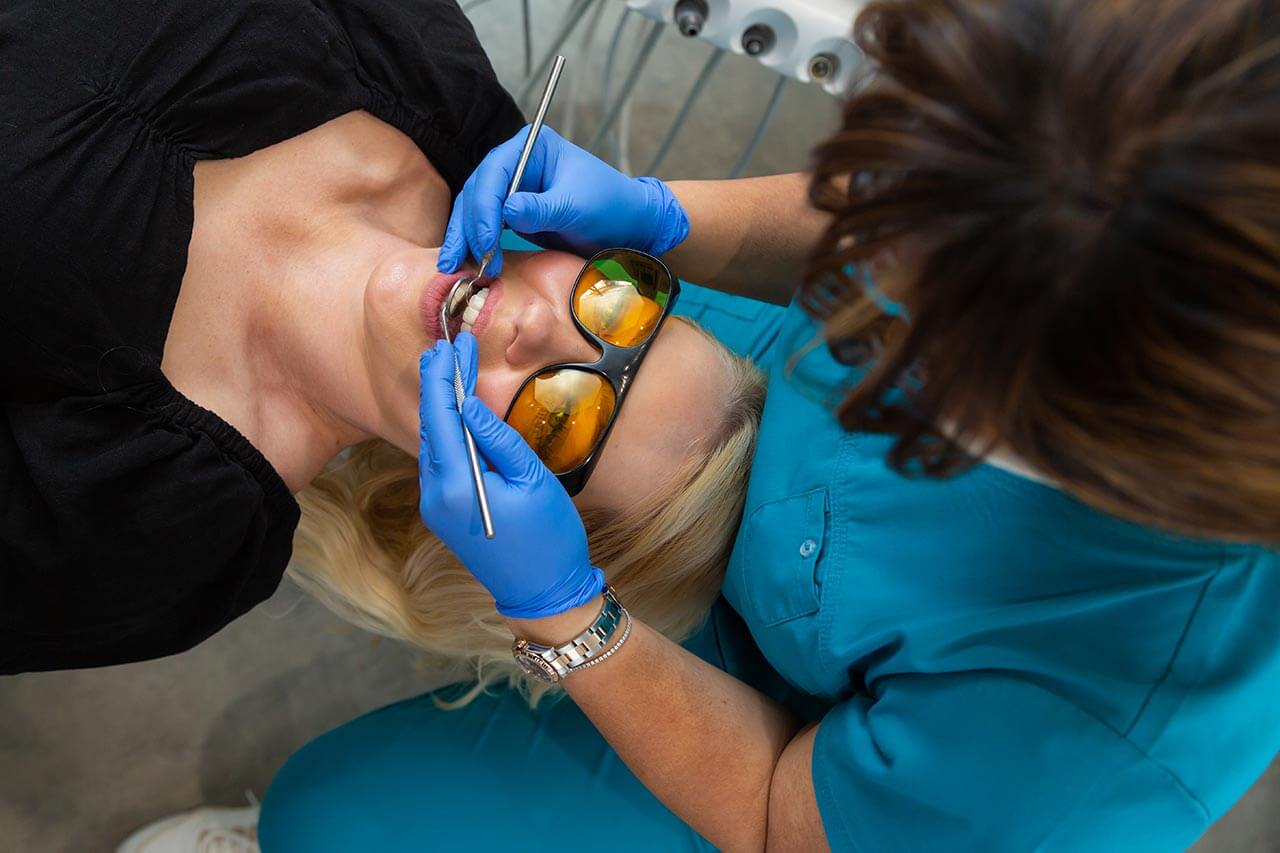 Dental Onlay & Inlay Treatment
Our experts work hard to keep your teeth healthy as keeping your natural teeth for as long as possible is better for your overall oral health. A tooth inlay or tooth onlay will help preserve teeth that have been attacked by decay.
While crowns are an option for damaged teeth, they often require your dentist to file down or remove a little of your existing tooth, in order for the 'sleeve' to fit nicely over the top and stay in line with your existing teeth. Onlays and inlays fit onto your teeth in a way that maintains all or most of your current tooth structure.
Larger cavities are best treated with onlays and inlays, as fillings simply won't manage the damage. Similar to a filling, an inlay sits inside your damaged tooth, while an onlay is fitted to the outside of it and is usually used to build up any damaged area of tooth or if your tooth has fractured. This treatment is most common on back teeth, as the surfaces of the 'chewing' teeth are particularly vulnerable to developing cavities.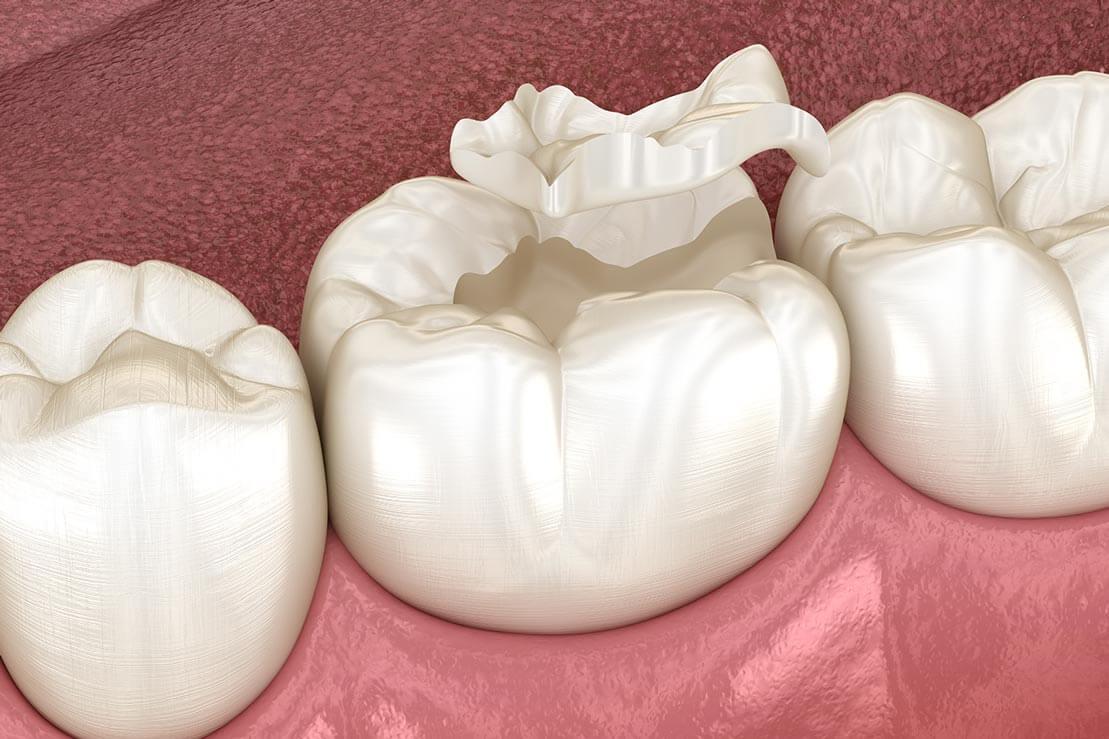 An inlay fits within the chewing surface.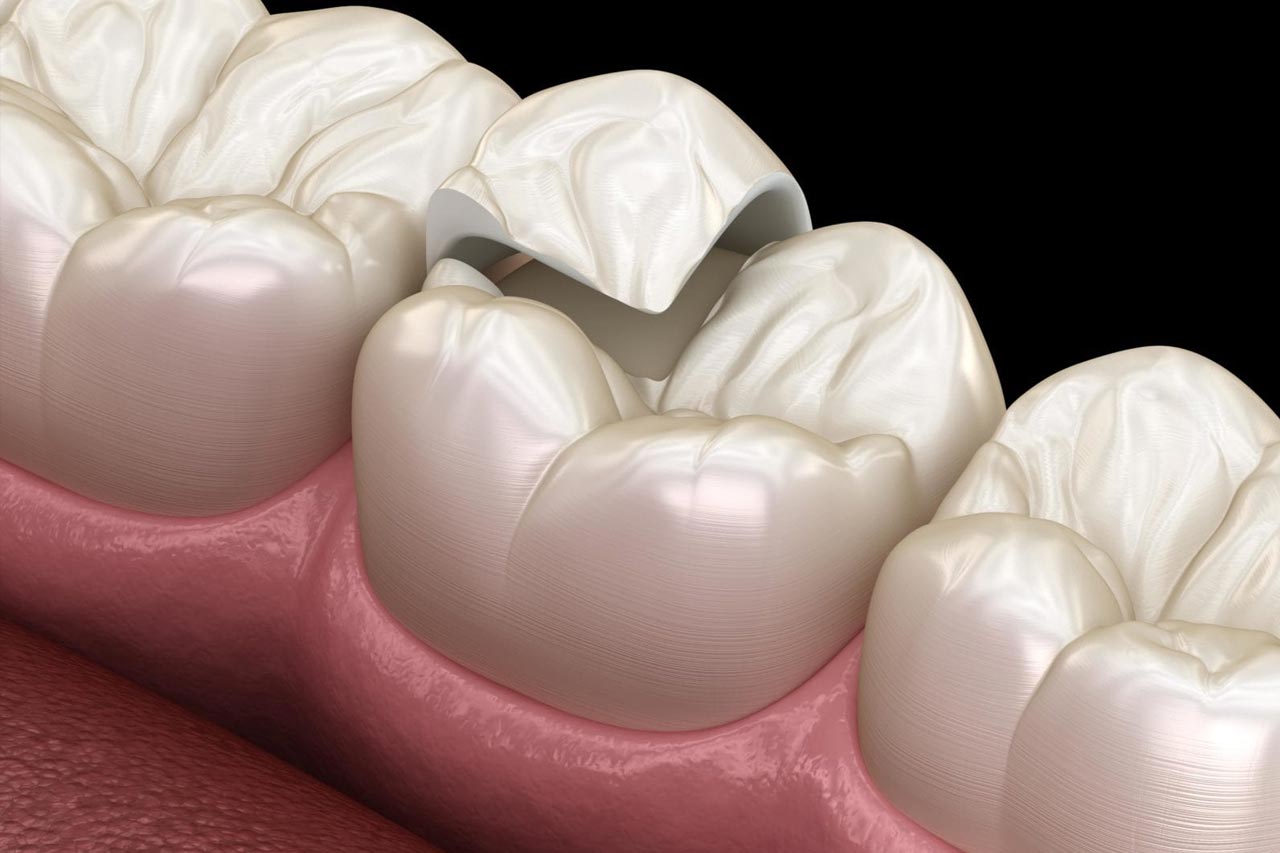 An onlay covers one or more of the edges.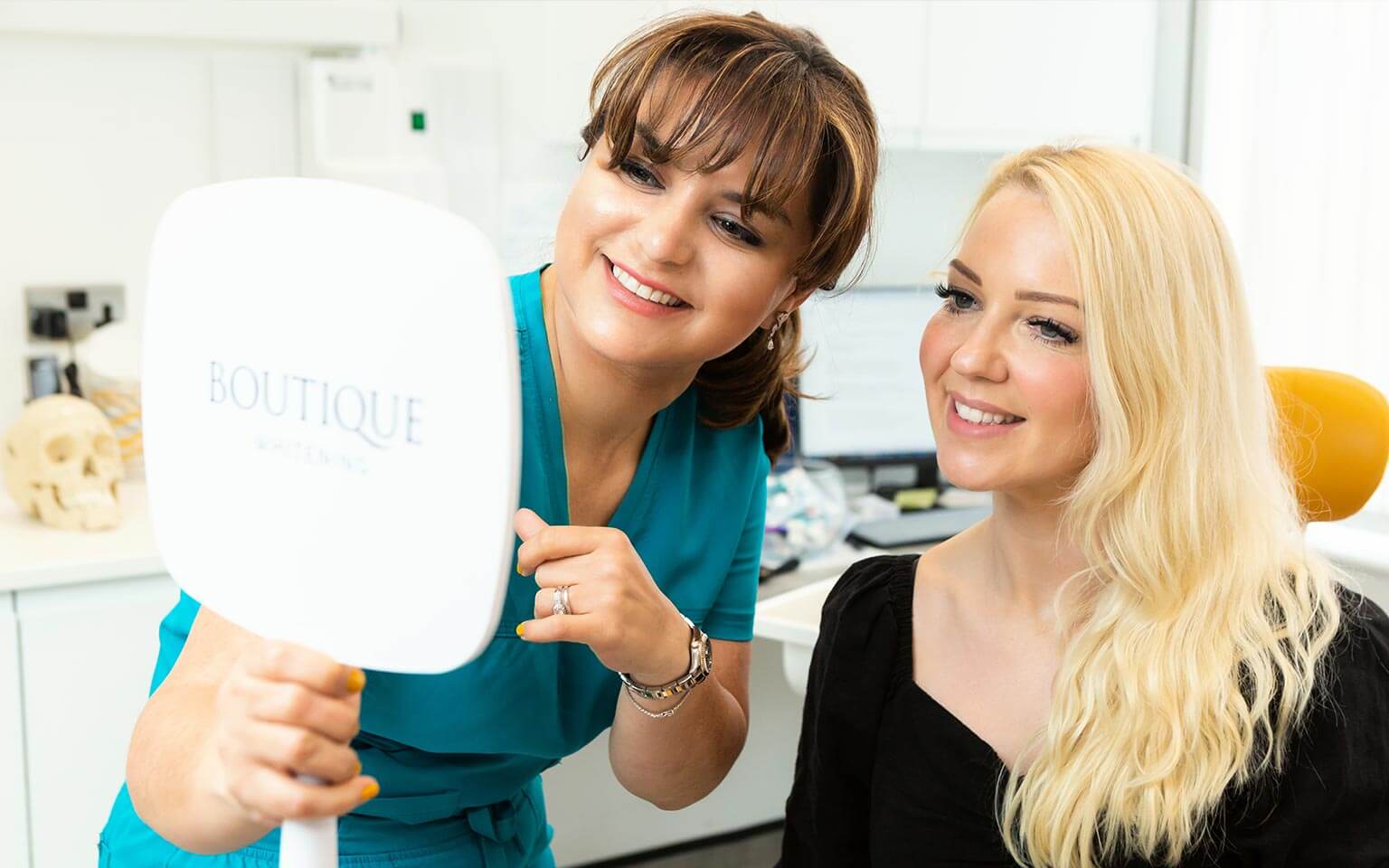 Testimonials
"Fab place to get your teeth treatment. In summary, Persheng gave me back my smile!"

Elizabeth Lee

"I had 5 to 5 Emax veneers on my top teeth and they turned out so natural looking with such quick turn around time. Persheng was so professional and lovely as well as the dental nurse there I highly recommend!"

Molly James

"Lovely service and great stickers! Persheng is a great dentist and super quick at her job. I give her a 5 star rating. Eva - aged 8"

Lauren Coyne
Why Consider Dental Inlays & Onlays?
How long does an Inlay or Onlay take to fit?
Treatments will take two appointments as the carefully moulded part to replace your tooth needs to be crafted in a dental laboratory. On your first visit, your dentist will take a mould of the tooth, which will be used to create the inlay or onlay. Your finished inlay or onlay will then be carefully fitted during your second appointment.
What are the Advantages of Inlays or Onlays?
Non-allergenic
Stable, long-lasting, and abrasion-resistant
Colour and shape perfectly match natural tooth enamel
Any long-term colour change will be in line with that of your natural teeth
Even seriously damaged teeth can be saved using onlays
What is the difference between an inlay and an onlay?
An onlay will cover one edge of a tooth, whereas an inlay only fills the area between the cusps.
Unlike fillings that can discolour, shrink and fall out over time, inlays and onlays are permanently cemented onto your tooth. You will also have the inlay or onlay matched perfectly to your existing teeth, creating a seamless, gorgeous smile that you can feel confident showing off.