Smile Chic Aesthetic Treatments
Did you know that, in addition to offering numerous amazing dental treatments, Smile Chic offer a wide range of aesthetic treatments too? From Botox to Profhilo, neck lifts to lip fillers, and dermal fillers to anti-wrinkle treatments, Smile Chic can enhance, lift, and tighten to help you maintain a more youthful, energetic and glowing look.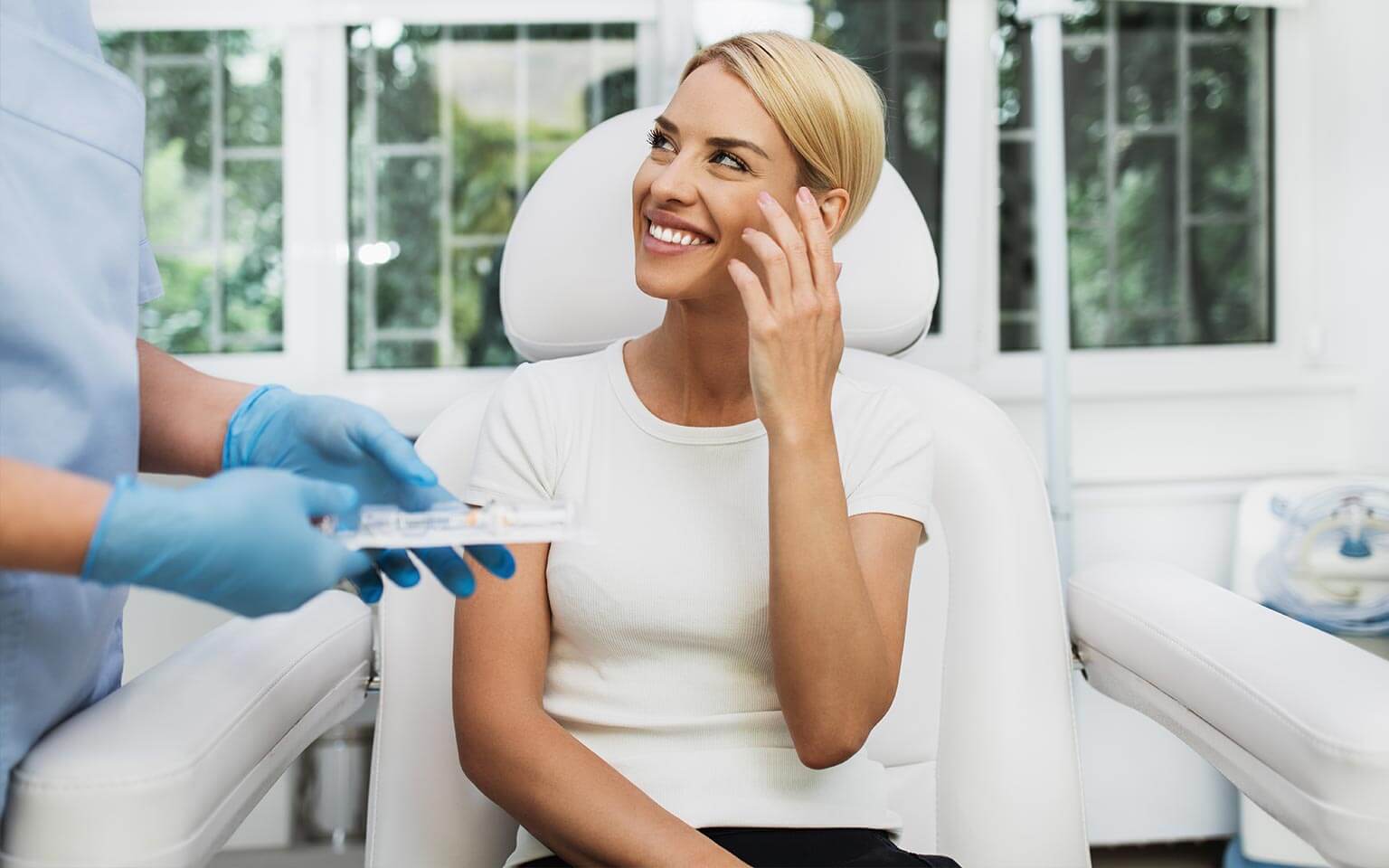 Facial Aesthetic Treatments
We've already changed thousands of people's aesthetics for the better with our incredible dental treatments, but there are many different aesthetic reasons why you might want to enhance an aspect of your facial features; too much sun exposure, acne, sagging skin, fine lines and wrinkles – and we can help you to retain your natural beauty.
Perhaps you've had aesthetic treatments in the past and would like to continue with them, or maybe you're thinking of trying a facial aesthetic treatment to really show off and compliment your new teeth! If so, then we'd love to see you at the clinic. We'll perform a skin assessment to ensure you're suitable for the treatment you'd like to have done and go from there. You'll see that our patient care is second to none.
Here is a list of a few of our most popular aesthetic treatments.