Cosmetic Dentist Manchester
Tooth decay. Misaligned teeth. The stereotype that we Brits have terrible teeth couldn't be further from the truth. In reality, we have some of the best oral hygiene in the world.
That being said, from cosmetic contouring to dental braces, many of us would tweak our smiles given the chance. Still, for the majority, aesthetic dentistry is inaccessible due to its expense.
Thus, DIY home solutions, such as whitening kits and tooth-cleaning devices, have risen to prominence. Yet, these kits can do more harm than good, particularly when used without the guidance of a professional.
With that in mind, the safest way to secure a perfect smile is with the help of a cosmetic dentist – that's why here at Smile Chic, we specialise in providing premium oral cosmetics at accessible, affordable prices.
We hope you'll come to realise that your dream smile can become a reality after all through our services.
Smile Makeover Services
Here at Smile Chic, we utilise the latest, cutting edge dental technology and expertise to provide innovative cosmetic treatments to suit any need.
Combined with our ethical, patient-first approach and bespoke care plans, we've helped thousands of customers secure the smile they've always wanted.
Below, you'll find a brief overview of the different types of cosmetic treatments we offer.
Teeth Whitening
Teeth whitening is perhaps the most popular mode of improving your smile, and at Smile Chic, we use Boutique Whitening, a premium-standard whitening system, to enhance your grin.
Under the guidance of our principal dentist, Dr Persheng, you'll utilise innovative scanning techniques to visualise and determine the precise brightness that you'd like to achieve.
Thereafter, your bespoke, custom-fit whitening trays will be fitted with the aid of Dr Persheng, who will also tell you how to self-administer the treatment at home… and in just 3 weeks, you'll have achieved your perfect white smile.
Find out more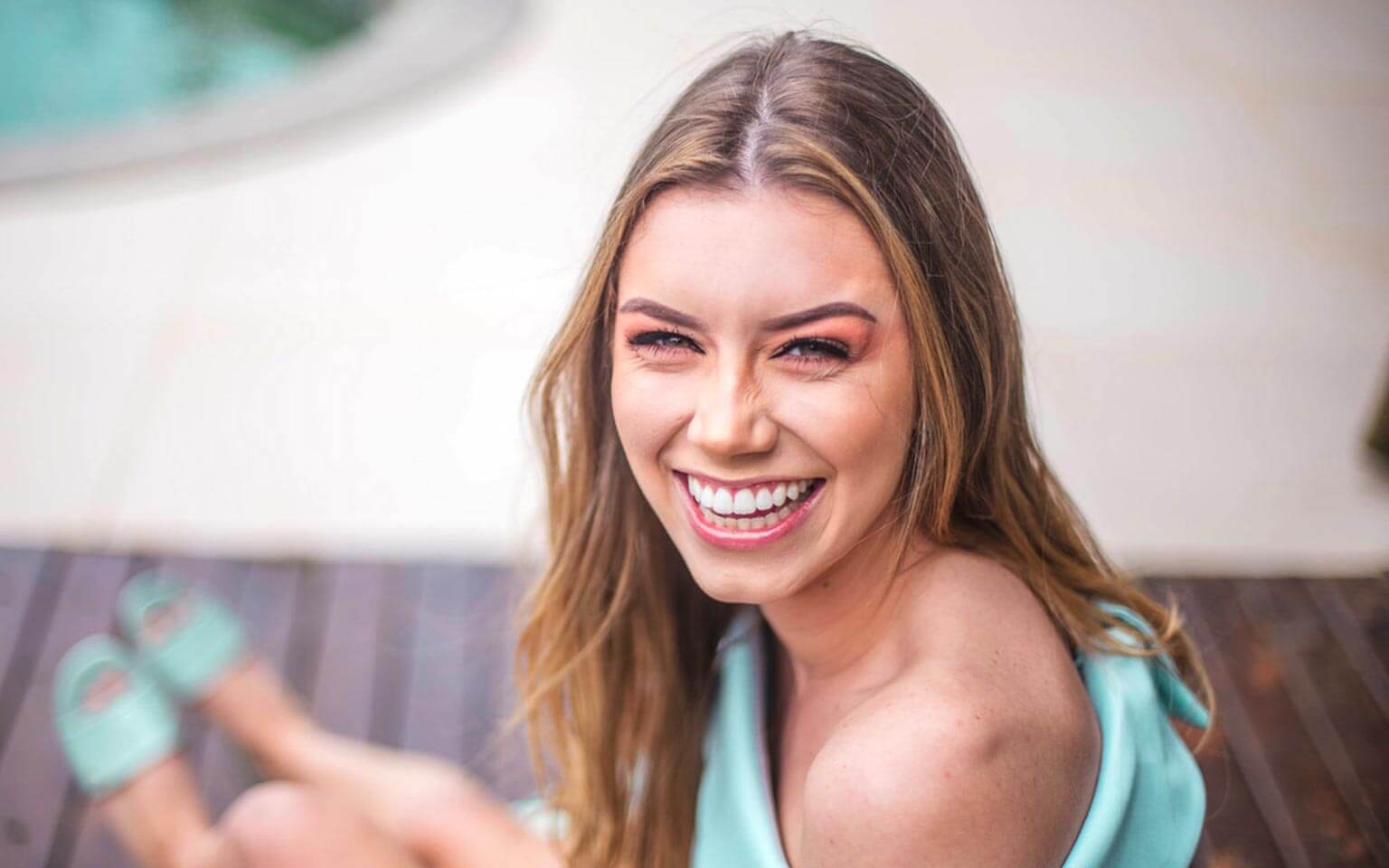 Composite Bonding
Composite bonding, or porcelain veneers, is a relatively recent innovation. Here, your dentist will apply a composite oral resin to your damaged and/or stained teeth to reshape, brighten and restore tooth structure.
While this is one of the more conservative treatments available, it can make a great difference in a very short period of time.
What's more, at Smile Chic, we ensure that the resin bonds to your teeth incredibly strongly, meaning your composite should last for many years.
So, if you have a niggling imperfection that you'd love to correct or even larger gaps and chipped teeth, composite bonding could be your gateway to a new smile.
Find out more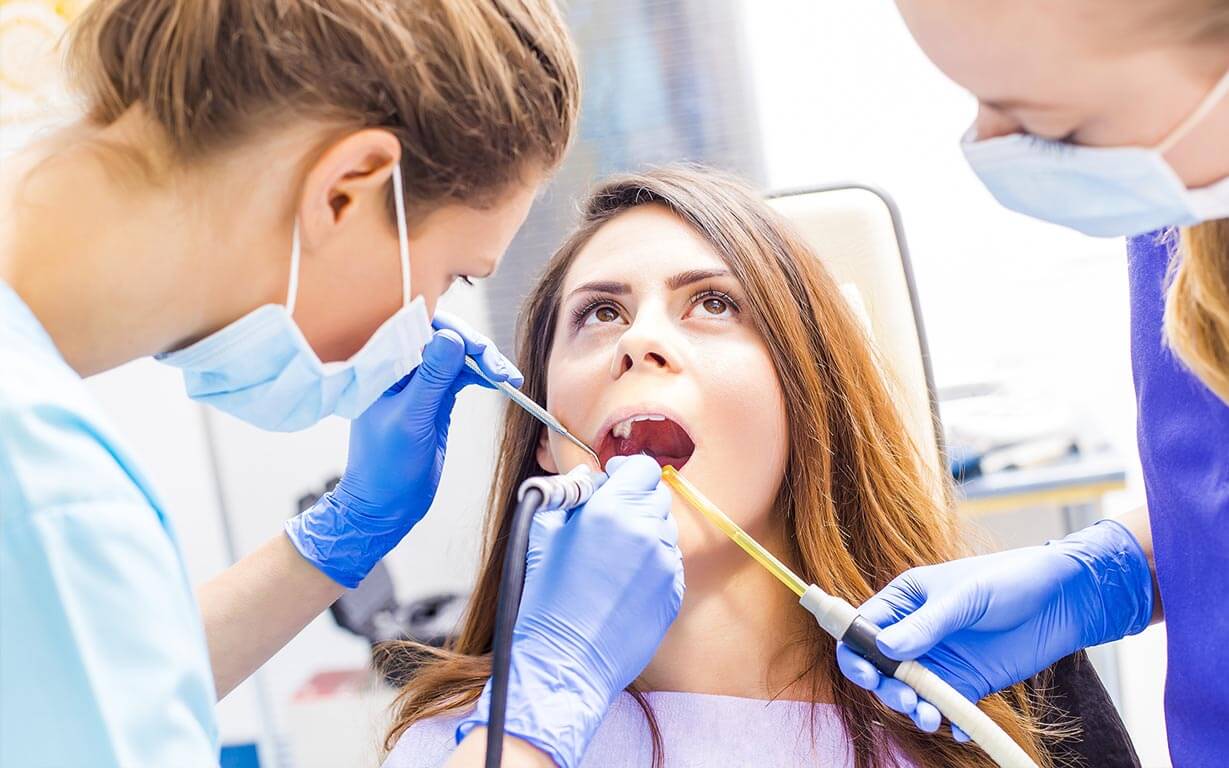 Dental Bridges
Smile Chic dental bridges are a beautiful way to replace missing teeth and restore your smile to its former glory, often within a matter of days.
Moreover, recent technological advances enable our cosmetic dentists to bridge larger gaps than ever before! But what exactly is a bridge?
A bridge consists of two or more tooth crowns (artificial teeth coverings) that fit over the existing teeth on either side of a gap. These remaining natural teeth act as an anchor to which the false tooth is tethered as it slots in and fills out your smile.
With the right, vigorous oral care regime, bridges can last up to ten years and help prevent gum disease.
Find out more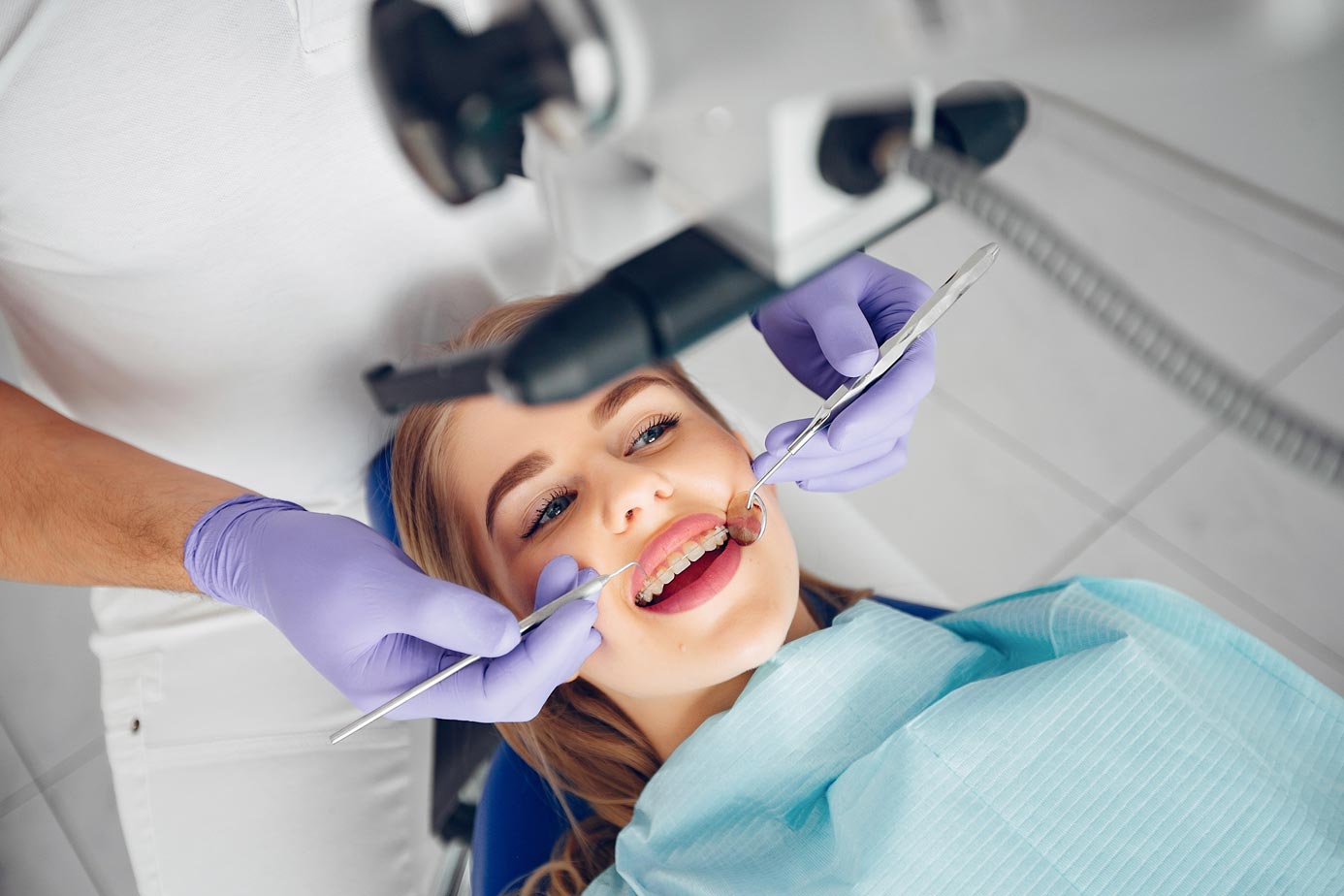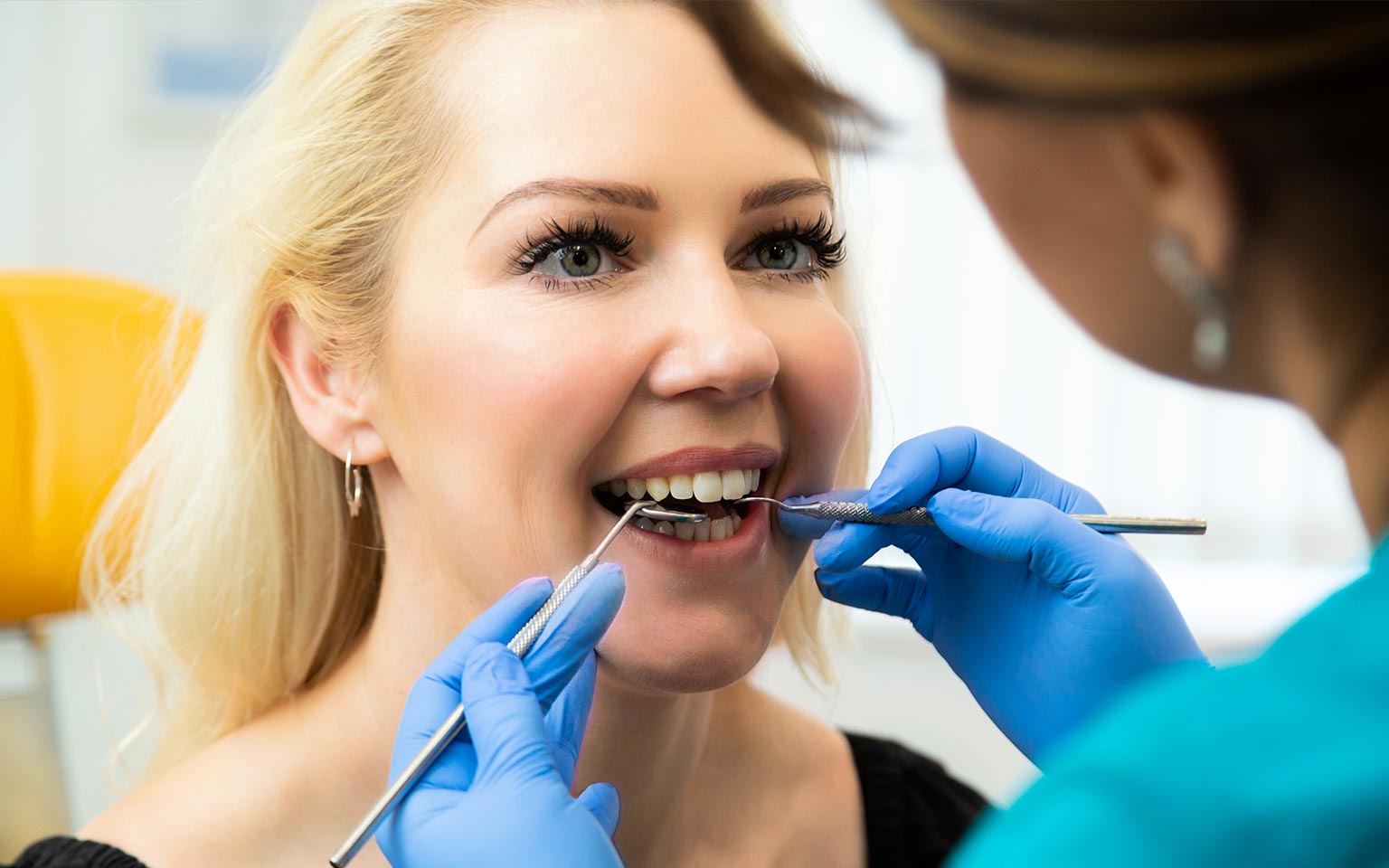 Why Choose Smile Chic?
At Smile Chic, we're at the forefront of dental innovation, and so we pride ourselves on providing the latest oral cosmetic treatments at an affordable price.
However, what truly sets us apart is our patient-first ethic.
Customer care is a priority at Smile Chic, and so if you decide to have a cosmetic dental procedure done with us, not only can you expect premium-quality results, but the utmost care, discretion and compassion throughout your procedure.
Similarly, as we touched on earlier, we're aware that many patients who long to receive cosmetic dentistry treatments feel unable to afford to visit dental clinics. However, our patient-first ethos means that each and every care plan we produce is tailored to the patient.
If you'd like to find out more about how to secure your affordable oral cosmetic procedure, you can discuss your treatments and pricing with a Smile Chic professional here.
Composite bonding before and after examples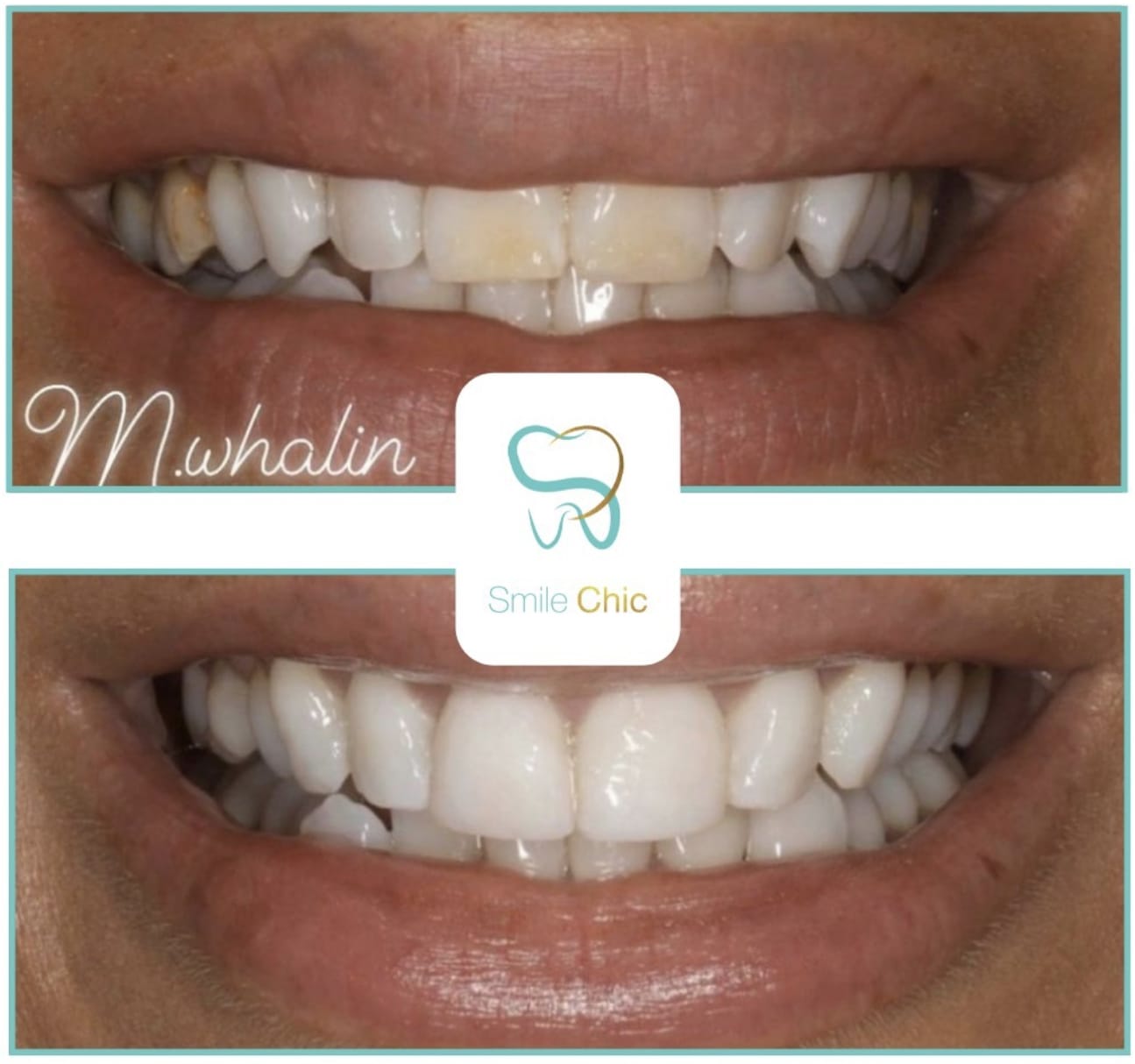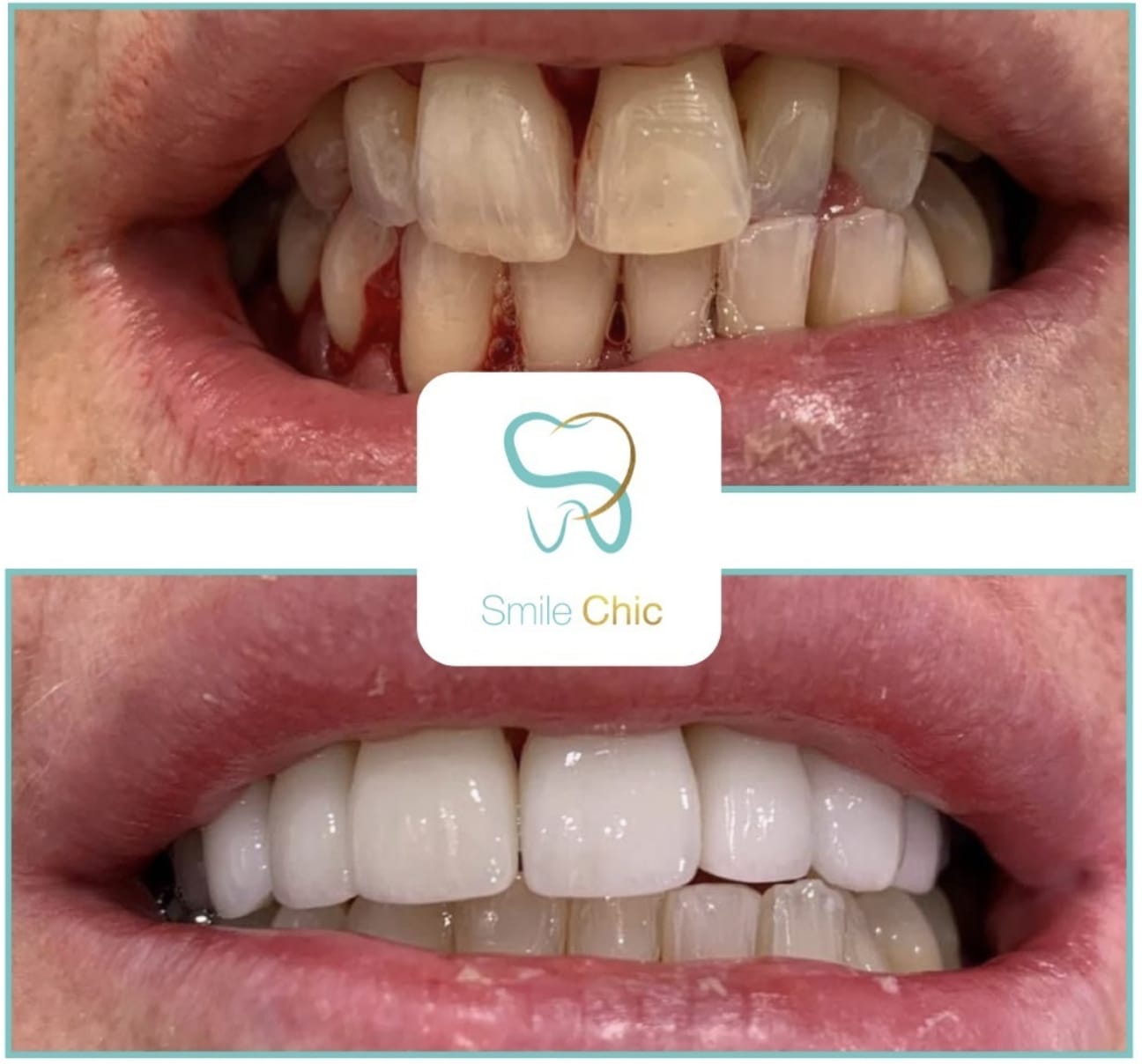 Frequently asked questions
Cosmetic Dentistry FAQs
What are considered cosmetic dental procedures?
Cosmetic oral or dental procedures are treatments conducted to improve dental appearance.
As such, while an aesthetic dental treatment can be implemented to benefit a patient's oral health, the majority of procedures are performed by choice to improve appearance and self-esteem.
That being said, many dental cosmetic procedures can contribute to improved dental hygiene as they require a comprehensive check-up and, often, improved dental hygiene maintenance.
Is a bridge better than a dental implant?
Not necessarily. Dental implants are a more permanent means of treating a missing tooth, as they involve the bonding of a new, artificial root to the jaw bone and affixing a new tooth on top.
However, a bridge is still a very effective treatment if you're missing one or more teeth.
While it might not be as permanent a fixture as an implant, a bridge can last as long as ten years when cared for correctly.
What's more, a bridge can be installed over a matter of days, while the more invasive process of inserting an implant can take up to 6 months.
What's the best treatment for cracked teeth?
Depending on the size of the issue, a filling, composite bonding, or extraction may be the best treatment for a cracked tooth.
Likewise, if a tooth is severely cracked and the root exposed, a root canal may also be necessary.
Are cosmetic dentistry procedures safe?
Absolutely.
The biggest risk to patients undergoing oral cosmetic treatment used to be being put under general anaesthetic. However, cosmetic dentists now use a local anaesthetic to conduct procedures which is a much safer option.
Likewise, as with any invasive treatment, there is always a risk of infection; however, thanks to the rigorous hygiene practices of the Smile Chic experts, this risk is minimal.