Dental Care For Everyone!
Airflow Teeth Cleaning Manchester
Book online now
Airflow Polishing
Airflow tooth polishing is the pain-free way to remove tooth stains and detox your mouth at Smile Chic.
Staining is very common among adults and causes your teeth to become discoloured. While teeth naturally vary in shade due to the thickness of enamel covering the dentine, surface staining has a number of common causes, including red wine, tea, coffee, smoking, and various foods.
Many dental patients assume that whitening treatment is the only solution to combat staining, but one of the most effective ways to improve your teeth's colour is to simply visit the dental hygienist for a routine cleaning appointment to remove the stains. After all, we all want to show the world our whitest, brightest smile, and stain removal treatments are key to keeping your teeth looking their best.
You can book Airflow teeth polishing with Smile Chic in Hale, Altrincham, where we offer private dental services and cosmetic dentistry. Contact us today to begin your Airflow teeth cleaning in Manchester journey.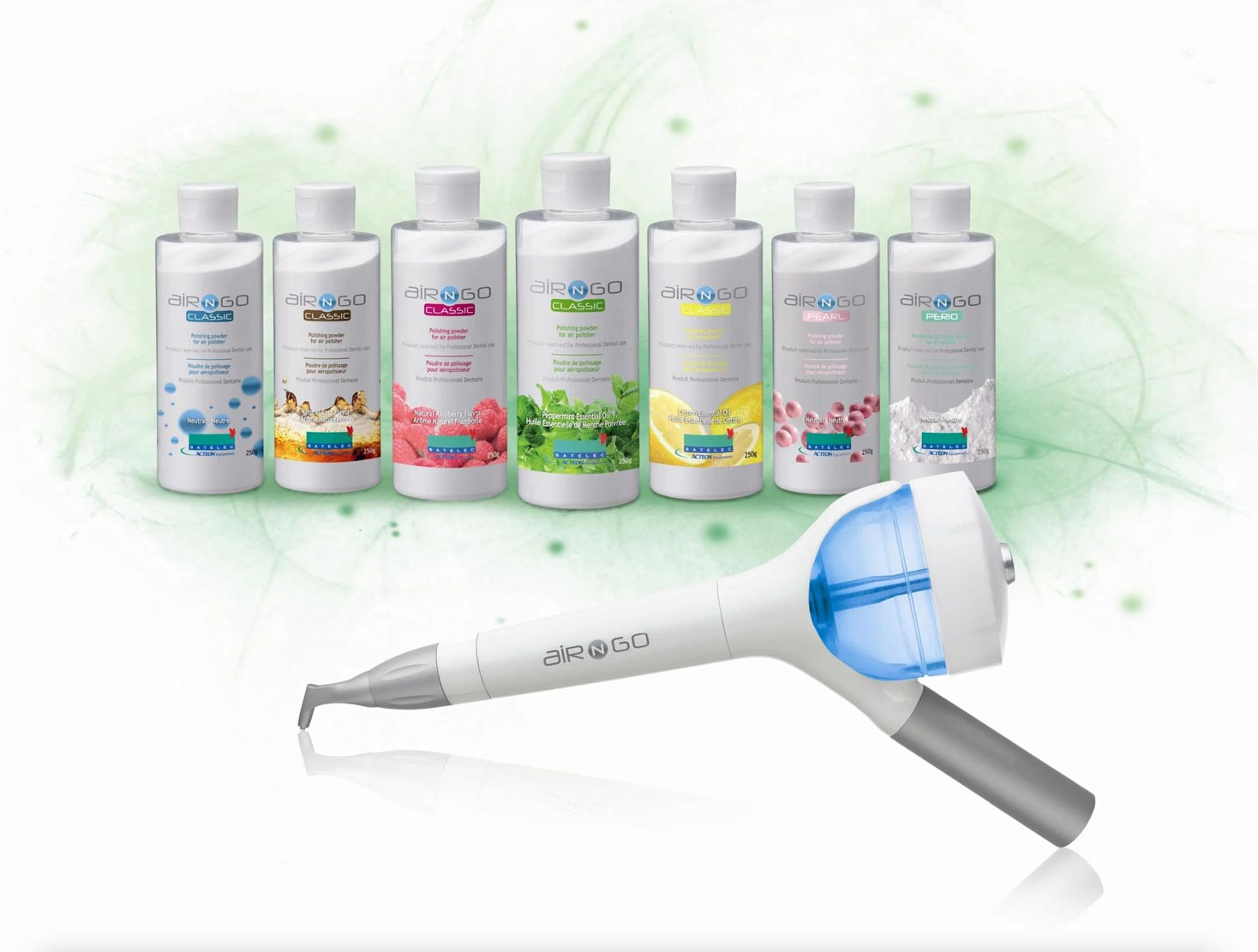 Air-N-Go Airflow Polishing Treatment
The Airflow system uses a mixture of water, powder, and air for painless and noiseless cleaning. The process is quick, comfortable and safe, providing a great alternative to a traditional scale and polish if you're squeamish about the idea of your hygienist using sharp instruments to scrape off dental calculus from your teeth and under the gum line.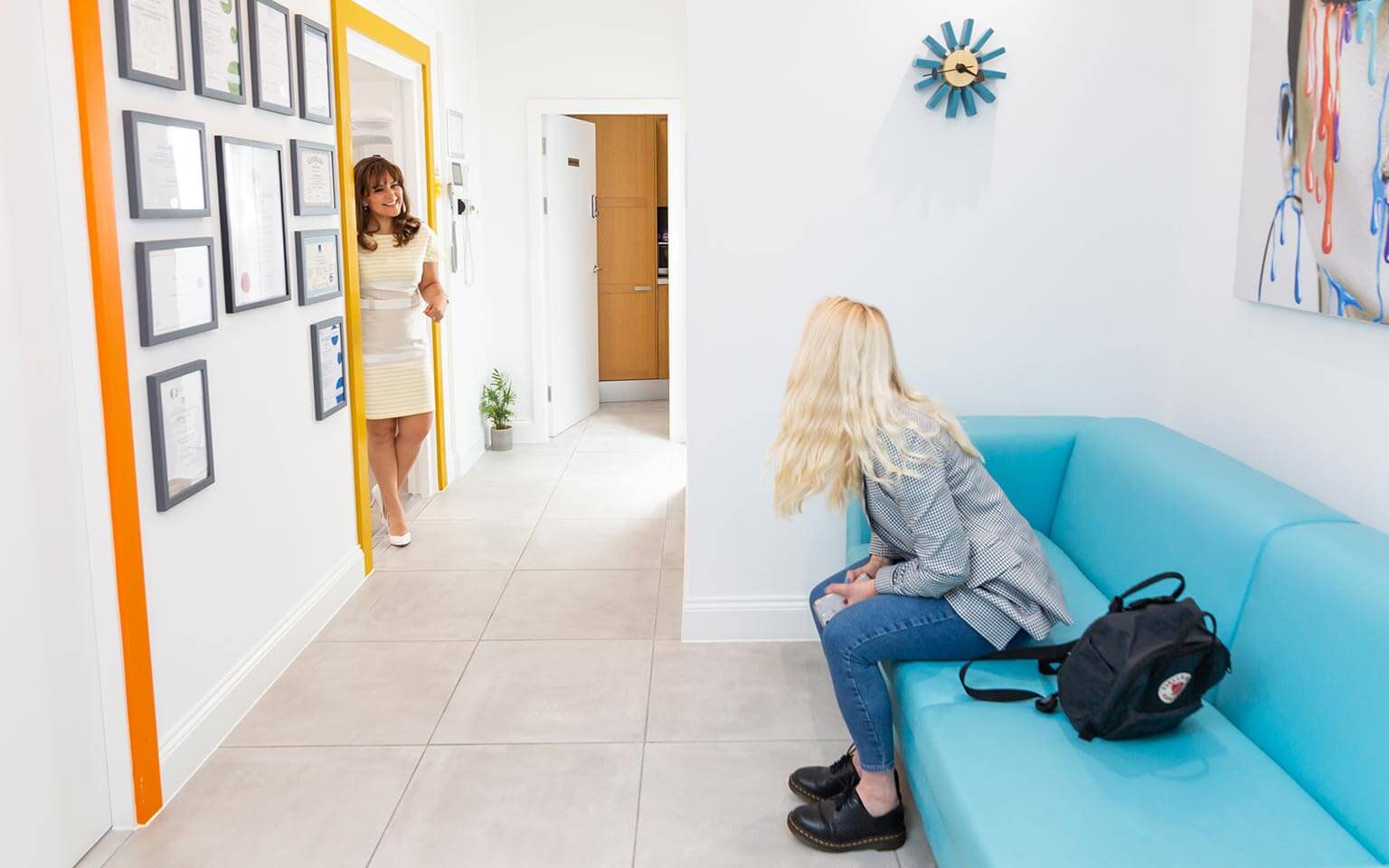 Airflow Teeth Cleaning Testimonials
Here's why 85% of our clients rebook
"Fantastic service from start to finish! I cannot be more happy with the service I have received at Smile Chic. I have been using an NHS dentist for years and would never go back. Persheng Rad is a fantastic dentist, she is patient and listens to your concerns/ outcome of what you want you achieve with treatments. 5* service and will continue to return for dental treatment"

G R

"Visited Smile Chic for the boutique whitening, would highly recommend. Really friendly and helpful staff!"

Gina Wilbourn (UK)

"Highly recommended... I had whitening, which produced amazing results In just one week. Also I had composite bonding and the result was more than I could of wished for, my smile is now perfect. My overall experience at Smile Chic was brilliant, friendly staff and clean safe environment. The way Smile Chic follow up with their emails offering advice goes above and beyond customer service."

Leanne Kinsey
Teeth Cleaning Treatment FAQs
Why Consider Airflow Polishing?
What is plaque and calculus?
Plaque is a sticky deposit of bacteria that is constantly forming on your teeth's surfaces. It can trap stains on them and is the primary factor in gum problems.
It begins forming on your teeth 4 to 12 hours after brushing, which is why dentists advise that you brush at least twice a day and floss daily. When you haven't managed to remove bits of plaque – which happens to us all at some point – it turns into calculus.
This crusty deposit bonds to your teeth so strongly that it can only be removed by a dental professional. People vary in their susceptibility to plaque and calculus but these deposits commonly build up faster as you get older.
Airflow stain removal is a great way to simply and effectively brighten your smile. It will remove surface staining but will not lighten your teeth's base colour. Stains that it can help remove include tea, coffee, wine, curry, chlorhexidine (the ingredient which gives mouthwash its colour) and tobacco.
What does the teeth cleaning procedure involve?
The treatment lasts about 30 minutes, during which your teeth will be cleaned with the air/water/bicarbonate jet. The cleaning is pain-free, and you won't need an anaesthetic.
Your teeth will certainly look whiter and brighter as Airflow returns them to their natural whiteness. However, tooth whitening is still the best solution for improving the whiteness of your smile by any more than two shades. Airflow is perfect after a hygiene session and before whitening to ensure that you get the best results from your whitening treatment.
How long will airflow teeth cleaning last?
This depends entirely on your diet/smoking/cleaning habits. If you are a big fan of tea, coffee, red wine, and curries, you can expect the staining to return over a few months. If you rarely have these and are a thorough brusher at home, it can keep your teeth stain-free for up to a year. Most patients who choose Airflow polishing will have the procedure around once a year as part of their routine dental care, and before any special occasions (perfect for weddings!).
Airflow polishing before and afters