Tooth Crown Appointments in Manchester
You may need a permanent dental crown, sometimes known as a tooth cap, if you have a weak or damaged tooth. This 'sleeve' fits over the exposed part of the tooth, above the gum line to effectively keep together cracked teeth and prevent further damage. It can also protect a worn-down tooth from any further wear and tear. Your dentist may also recommend a dental crown where there has been a substantial amount of tooth decay and you have had a large dental filling or a root canal treatment with not enough tooth left to support it. As crowns are shells, they are also used to fit over dental implants or to cover discoloured or misshapen teeth. You may need a crown if you are having a bridge fitted, as they create anchors to hold the bridge in place.
Our dentists at Smile Chic Dental Clinic use various types of dental crowns according to the situation and it is now possible to use all-ceramic crowns with a lovely natural translucent appearance to match your natural teeth. If you have any questions about dental treatments or would like to book an appointment at our dental clinic near Manchester, fill in the form or phone us on 0161 546 1249 today.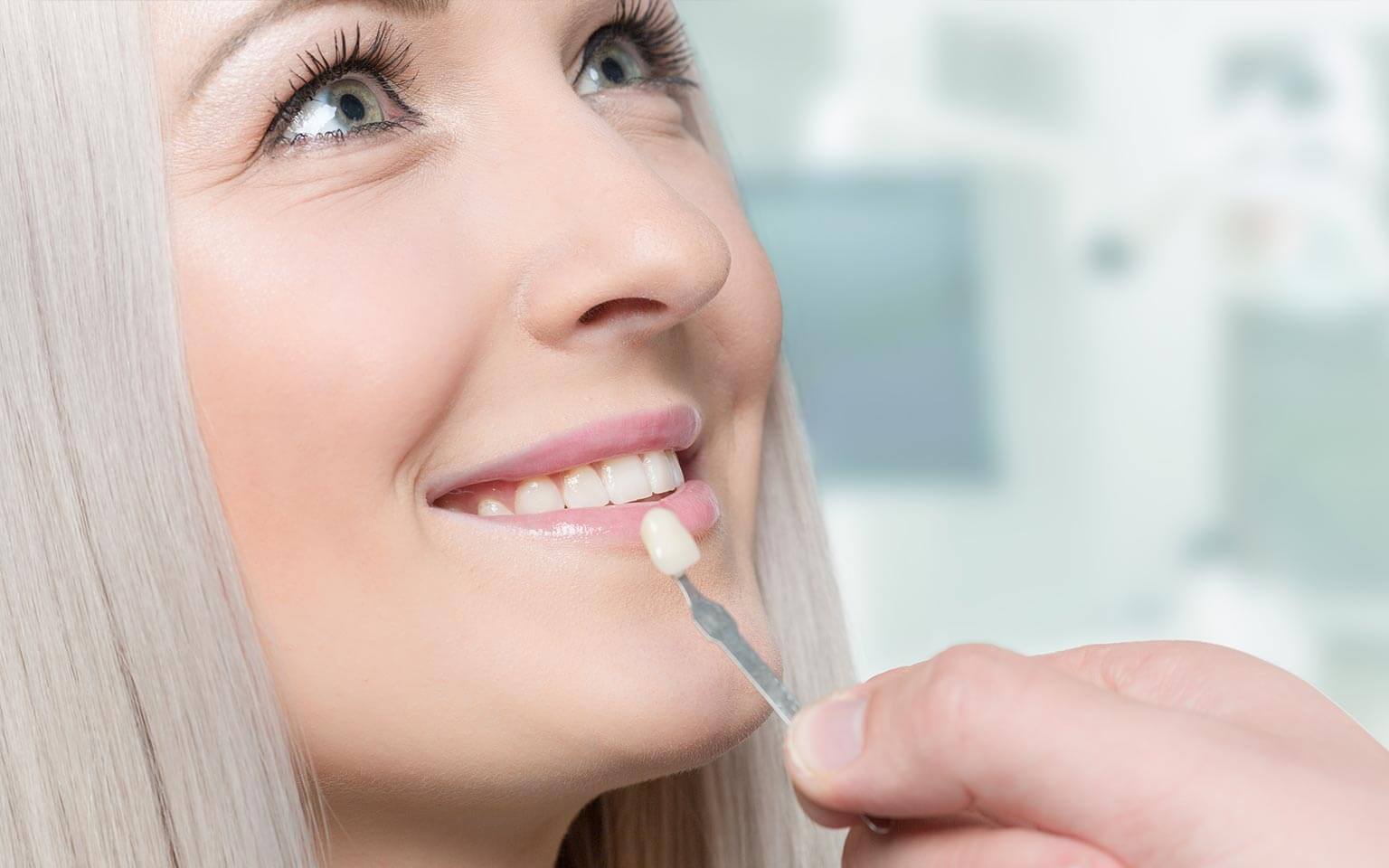 Dental Crowns Treatment
Fitting your dental crown will usually involve two visits to Smile Chic Dental Clinic and some very straightforward dental crown procedures. The first is for an assessment of the tooth and its surrounding area, including the root and surrounding teeth. This will usually require an x-ray. Occasionally a root canal may be required ahead of fitting a crown, if there is any trace of infection or inflamed tissue. The tooth underneath must be as clean and healthy as possible before the crown is fitted. If your tooth is its original size, your dentist may need to file it down to allow the cap to fit snugly in line with the rest of your jaw and not affect your bite.
Once we are happy you have a prepared tooth, we take an accurate impression of the tooth to create a perfectly fitting dental crown that seamlessly sits alongside the surrounding teeth. A crown will usually take around two to three weeks to create in a dental laboratory, so before it can be fitted you will be provided with a temporary dental crown. This temporary crown is usually made out of acrylic and is held in place with temporary cement to keep your mouth looking and feeling healthy while your crown is custom-made. A local anesthesia will be administered before your permanent crown is fully fitted. Your dentist will first remove the replacement before attaching your unique crown using a permanent dental cement.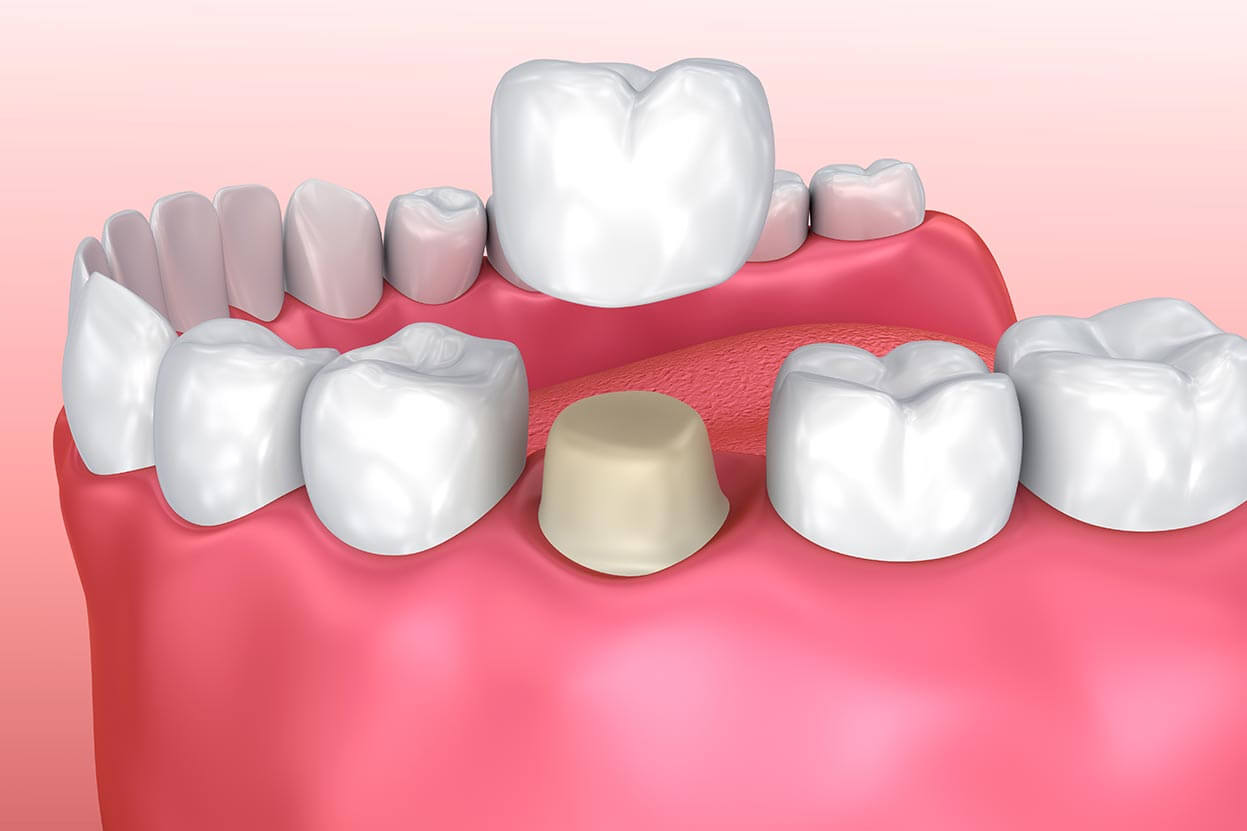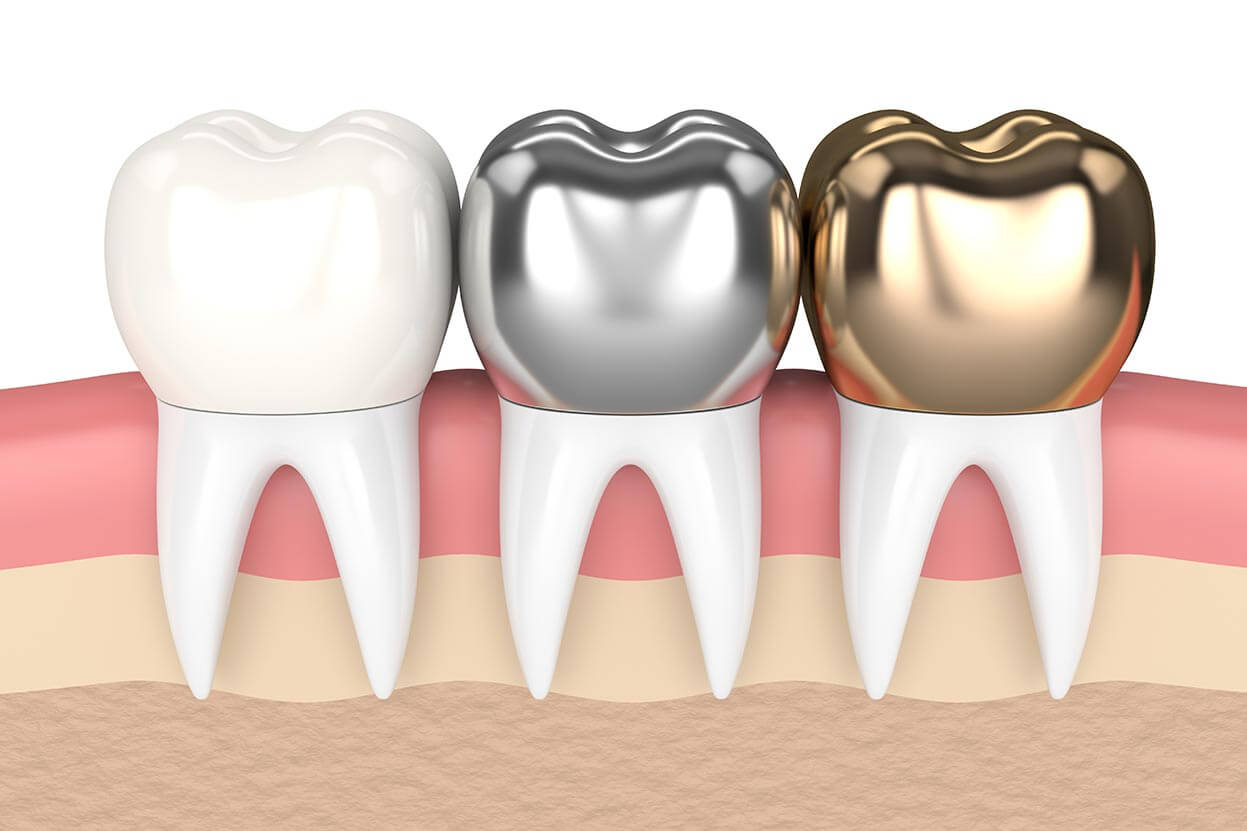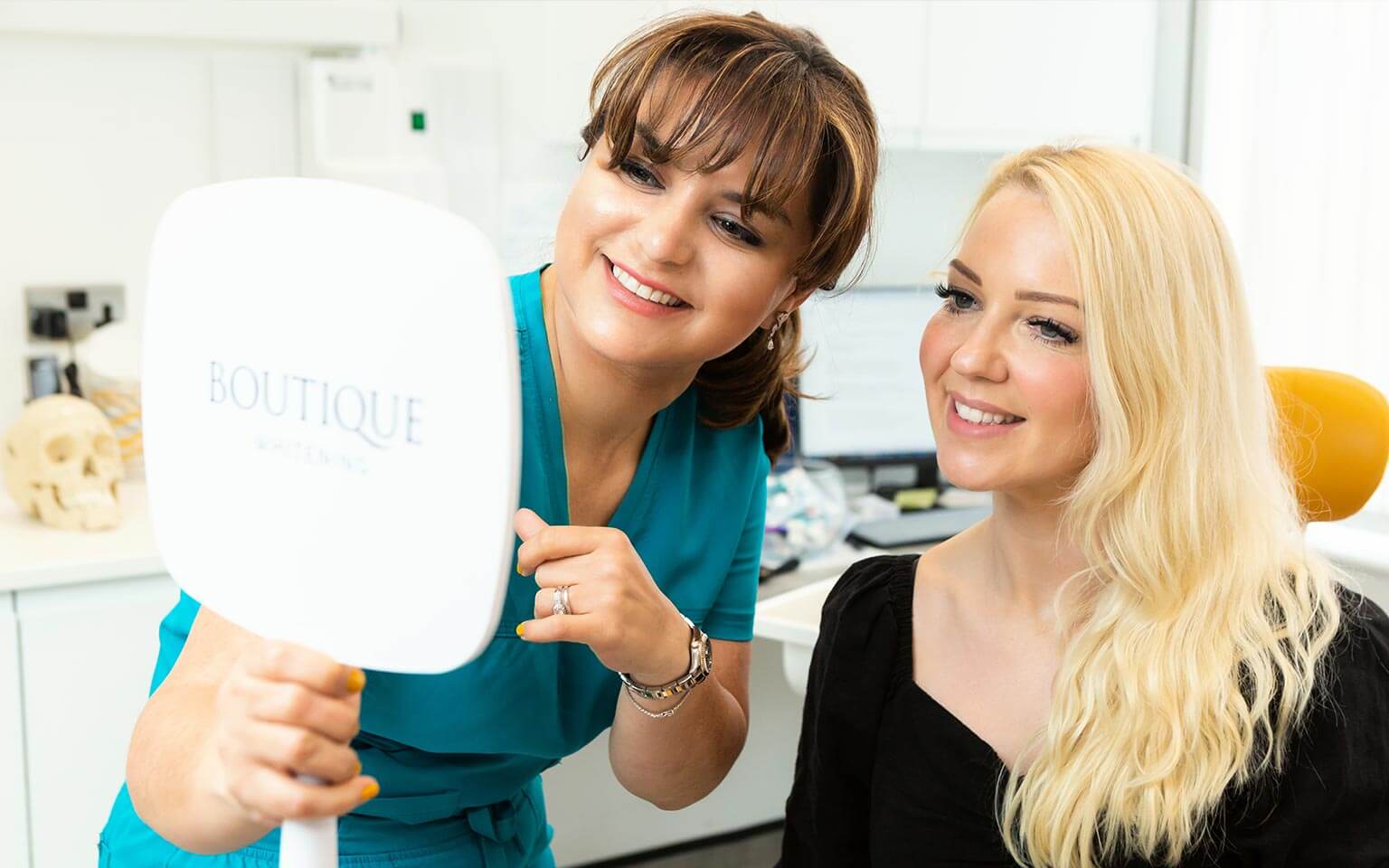 Testimonials
Here's Why 85% of Our Clients Rebook
"Thankyou, for your Warming and great greating service, u feel verry good after the service and hope your all well. Verry Quick and fast appointment and did everything i wanted right away THANKYOU x"

DAMIAN Stepinski

"I had my teeth straightened with Dr Rad. The whole treatment went very smoothly . My treatment completed in 4 months. I had my teeth whitened after. The clinic is very modern and clean . Highly recommend Dr Rad and the whole team at Smile Chic."

Mansour rad

"Dr Persheng Rad; a dedicated, astounding professional, together with her team; driven by excellence in customer satisfaction, prioritises their patients care, advises and guides their patient's appropriate needs for lasting outcomes. I have recently completed a course of treatment consisting of a post/core and crown by Persheng. I'm very impressed with the high standard of care, quality of material and the work done."

Khashayar Shamsi
Frequently asked questions
Why Consider Dental Crowns
Why should missing teeth be replaced?
You should replace missing teeth to improve your appearance and to maintain oral health and function of the mouth. The gap left by a missing tooth can mean greater strain is put on the teeth on each side. This can affect your bite because the teeth on each side of the missing tooth can lean into the gap and alter the way the upper and lower teeth meet. Food can get into the gap and decay and gum disease will develop.
How long will a crown last?
You can expect a new crown to last 5-15 years, for many it could be a lifetime. With regular dental health checkups and good hygiene your crown may last 25-30 years.
How should I look after my dental crown?
You can treat your crown like a natural tooth. While it does not require any particular care, remember that it acts as a sleeve over the top of your natural tooth and so decay and gum disease can still occur without a good oral health routine. Keep up regular dental health check-ups and remember to continue to floss around the tooth. When flossing, try to pull the floss through your teeth rather than upwards – sometimes pulling up and out can catch on your dental crown and contribute to wear and tear.