Professional teeth whitening in Manchester
At Smile Chic we use the Boutique Whitening system, a premium quality, professional teeth whitening treatment that delivers superior results and a gleaming white smile. 
Boutique Whitening is the UK's leading teeth whitening brand and is widely renowned as being one of the best teeth whitening treatments available. Once that's combined with the care and attention and high level of expertise of our fantastic team, you have a recipe for success.
For more details on teeth whitening in Manchester, book a free consultation today. 
Fast, effective teeth whitening treatment
Having your teeth whitened with Smile Chic is incredibly straightforward. After carrying out a full dental examination to assess the overall health of your mouth, we'll take some photographs of the existing shade of your teeth. Then, a digital scan will be sent to the Boutique Whitening laboratory to have your bespoke, custom-fit whitening trays made.
We will fit your trays at the practice and show you how to use the whitening syringes and explain how long to wear the trays for. This treatment is so effective that, in most cases, you will see an improvement in just a few days and optimum results in around three weeks. That's why Boutique Whitening is regarded as the best teeth whitening treatment on the market today.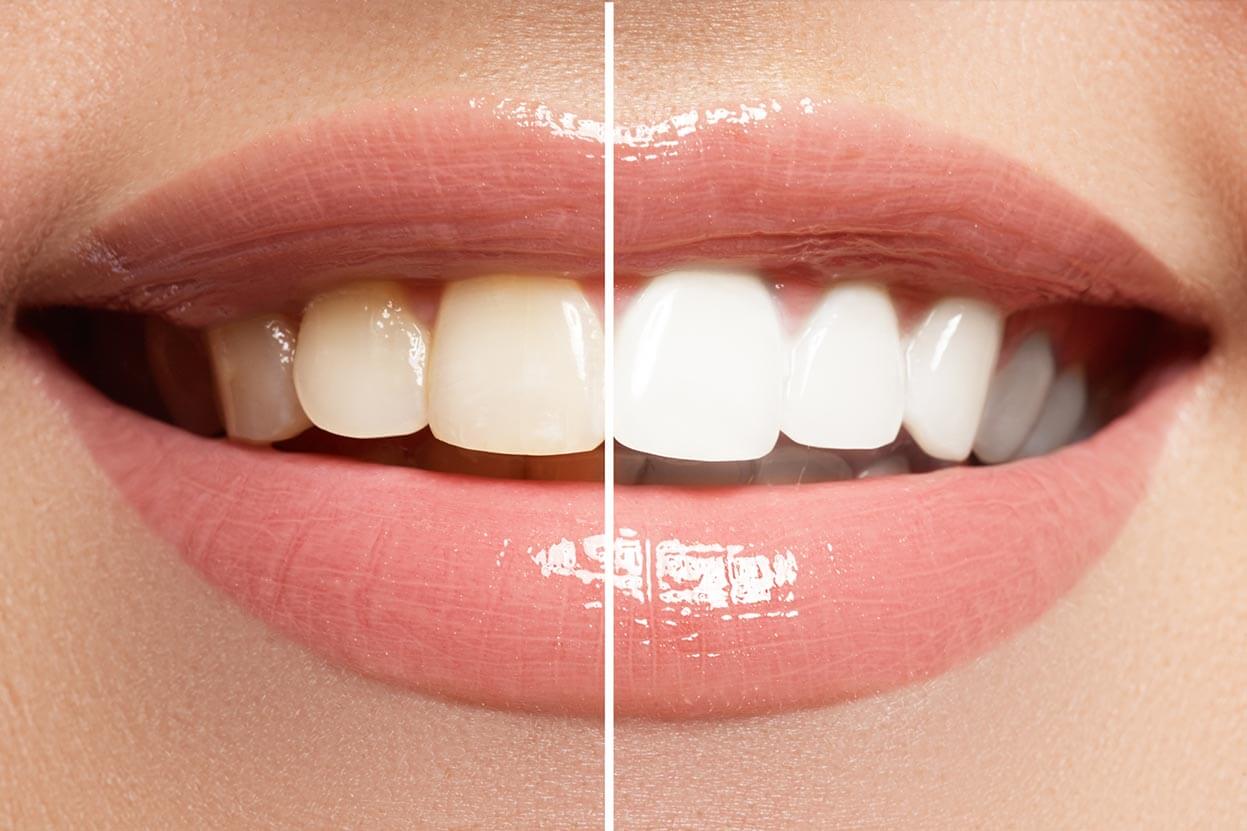 Book a Teeth Whitening Dentist with Smile Chic
Based in Hale, Altrincham, just outside Manchester, we are a private dental clinic offering expert teeth whitening services. If you have any questions or concerns about having your teeth whitened, or if you would like to book an appointment for teeth whitening treatment, call us today or book online using the button below. Teeth whitening in Manchester has never been easier or more affordable!
Book online now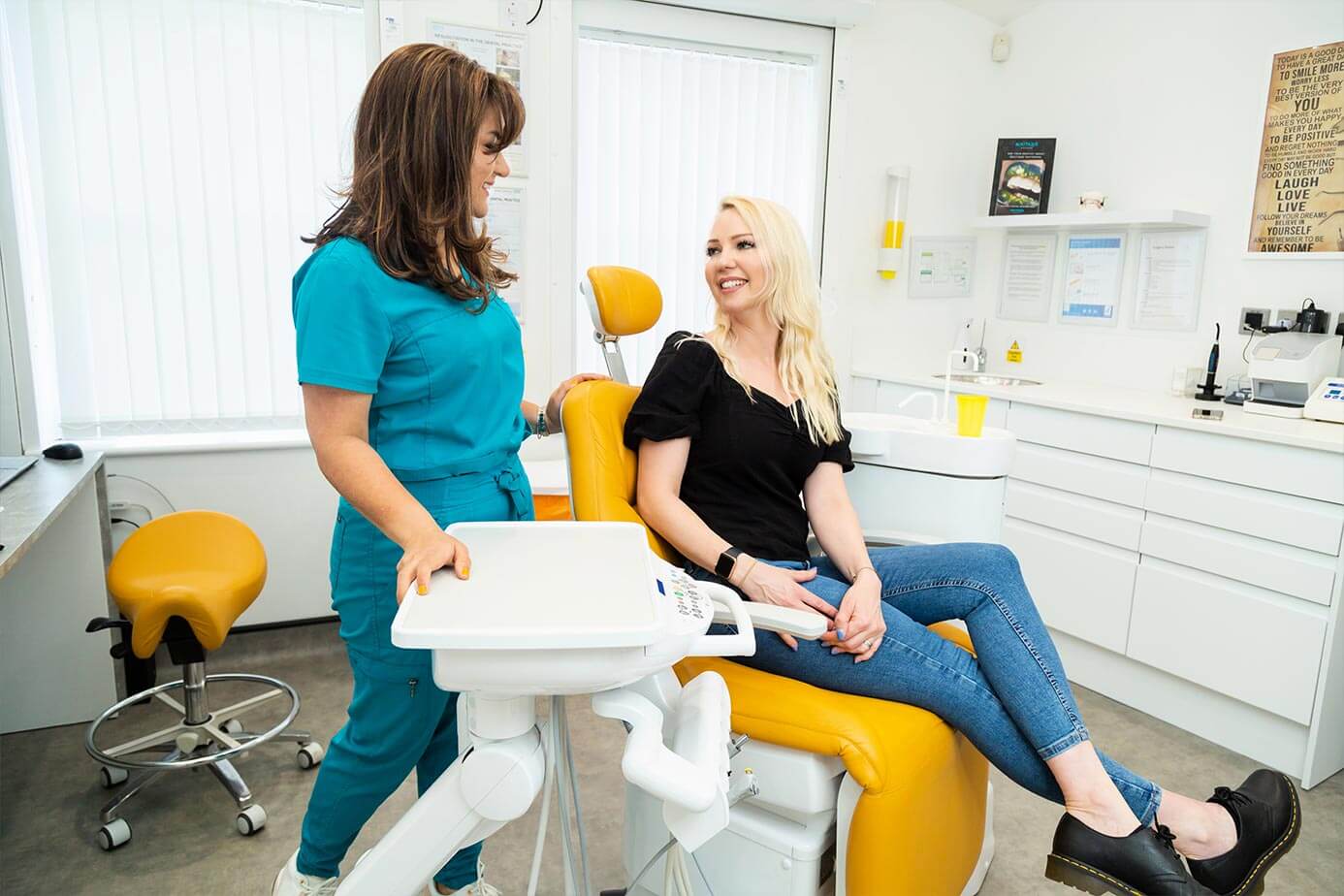 TEETH WHITENING TREATMENT TESTIMONIALS
Here's why 85% of our clients rebook
"One of the most professional and friendly places I have ever been to, excellent results already. Well worth the extra pennies."

"Very Impressed with the clinic. Everything was top of the range and the whole clinic is clean, very well presented, very welcoming & friendly."

"Fantastic customer service! Super clean and relaxing environment. No hard sell. Great treatment. Would recommend."
Teeth whitening: before and after
Why consider professional teeth whitening?
Why is home whitening the best option?
There is overwhelming evidence to show that dentist-supervised treatment is the best teeth whitening option and gives the most effective results. This is because they can be used at your own convenience rather than having to spend a lot of in-chair time at our practice. Because you're being supervised by our expert team, the treatment is completely safe and gives consistently amazing results.
Is day or night teeth whitening better?
Boutique Whitening comes in different formulas so that you can get professional teeth whitening for your teeth during the day, or overnight as you sleep. The Day kit is designed for two hours' wear, whereas the Night kits are optimised for six hours of overnight wear.
While both kits will produce the same result, your Smile Chic dentist will be able to advise which is the right formula for you based on various factors, including your lifestyle, preferences, and dental history.
Are there any possible issues or side effects?
Teeth whitening in Manchester is very safe when performed correctly. However, there are some potential minor side effects. The most common of these is sensitivity, which affects up to 75% of people, to varying degrees. Tooth and gum sensitivity can range from slight discomfort to pain which results in you being unable to use the gels any longer. If you experience any side effects then mention them to your Smile Chic dentist and they'll assess what to do next.