Dental Care For Everyone!
Composite Bonding and Dental Veneers in Manchester
Book online now
Composite Bonding and Dental Veneers in Manchester
Composite bonding and dental veneers are our acclaimed non-invasive treatments for restoring teeth to their former glory – either for cosmetic reasons or to rebuild tooth structure.
There are many minor imperfections that can be improved by dental veneers or composite bonding, such as can large gaps between teeth, chipped teeth, and damaged teeth. This gentle treatment does not damage the tooth and lasts for up to 10 years, so making this investment in your appearance will have long-lasting results.
To find out whether composite bonding is right for your teeth, contact the expert team at our Smile Chic dental clinic near Manchester who will be pleased to answer any questions and book your cosmetic treatment.
Dental Bonding
Dental bonding involves bonding a tooth-coloured composite resin material to existing teeth to reshape them or improve their colour. Once installed, we polish it so that it will last for many years. Composite bonding is appropriate for nearly every patient.
We often offer cosmetic bonding and porcelain veneers in conjunction with tooth whitening, but we recommend that you whiten your teeth first as we can then perfectly match the colour of the composite to the rest of your teeth for a uniformly brilliant white smile.
We offer a full range of possible treatments, including orthodontics, veneers, and dental bonding, but if you aren't sure about which treatment would benefit you the most, just ask the friendly team at our state-of-the-art Smile Chic dental practice in Manchester.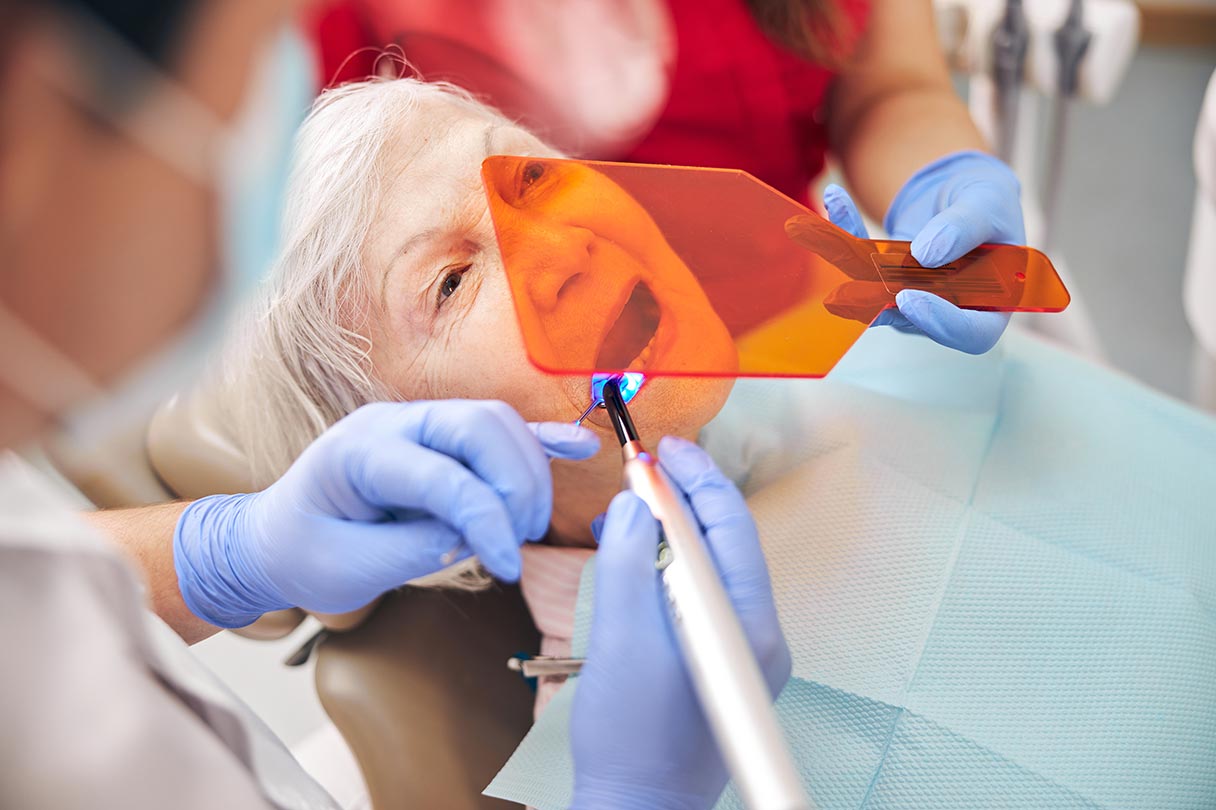 Smokers and Dental Bonding
We always want you to get the best results from our composite bonding and dental veneer services, but smoking could interfere with achieving an amazing white smile to be proud of. If you vape, we can perform dental bonding without any problem. However, we don't generally recommend the composite bonding or dental veneer process to heavy smokers because smoking can gradually stain them.
If you smoke but still want to have dental bonding treatment, book in for a consultation and one of our world-class dentists will give you their honest opinion.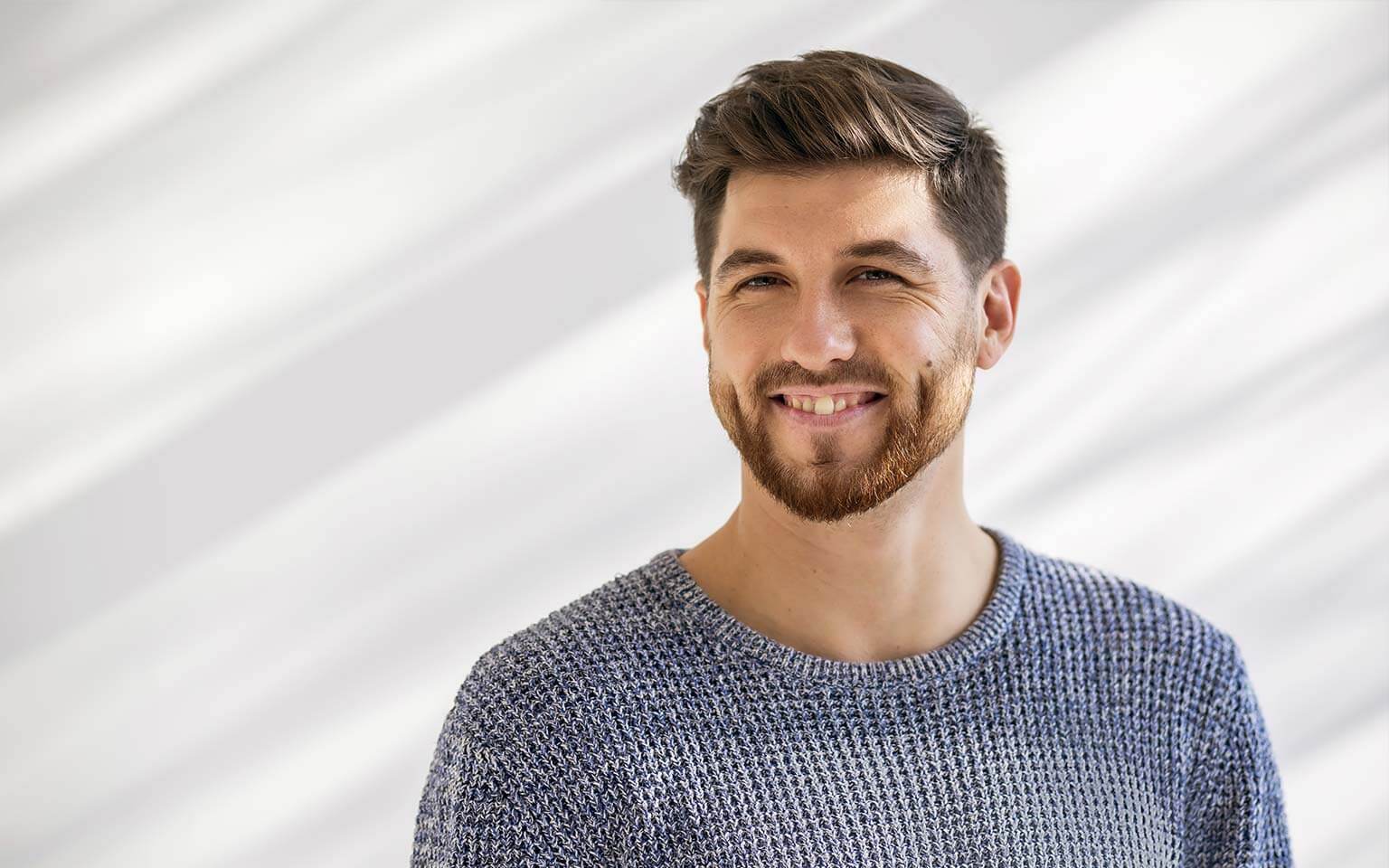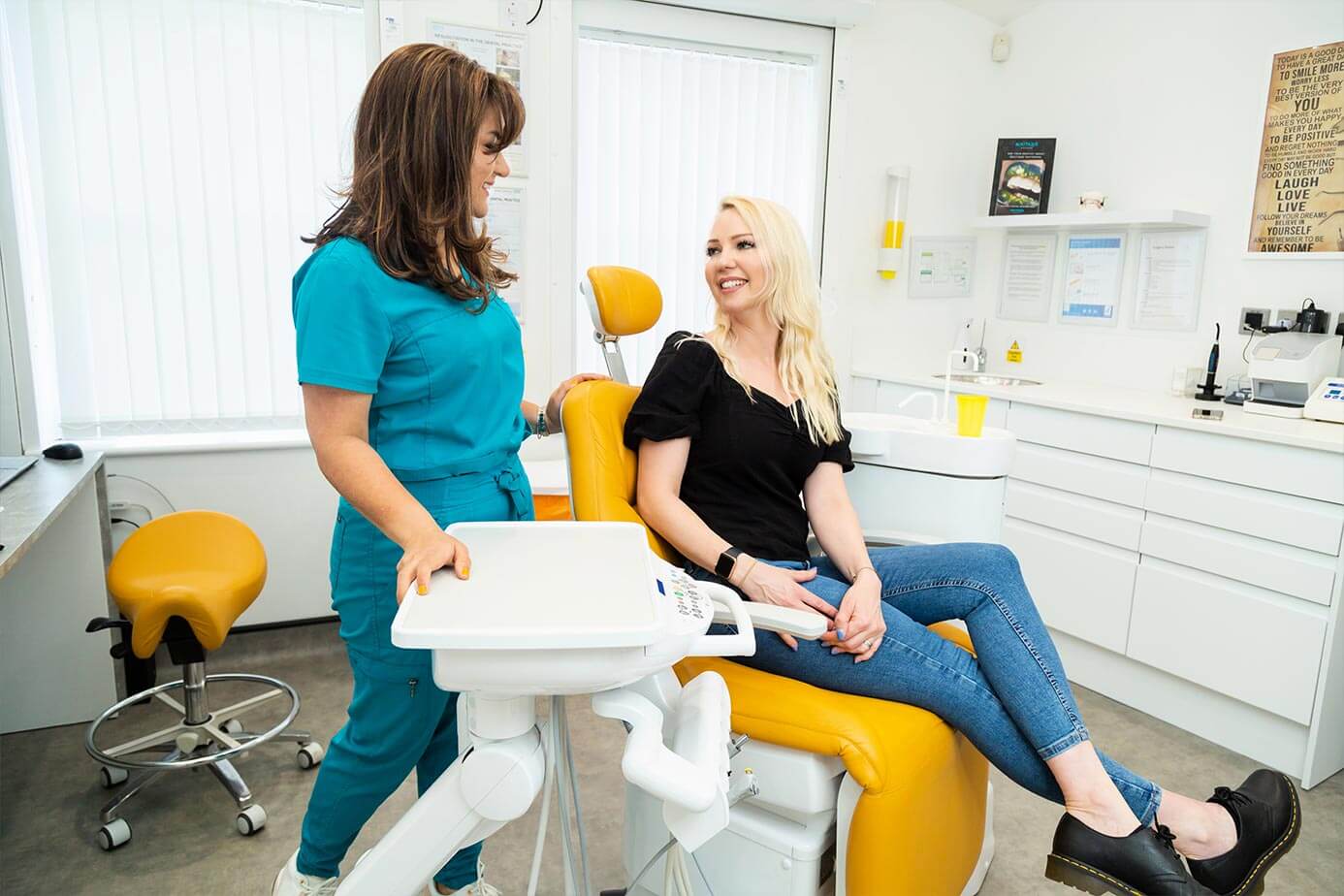 Testimonials
Here's why 85% of our clients rebook
""I turned to Smile Chic after seeing some great reviews online. I had developed a slight fear of the dentist due to previous experiences & my teeth were desperately in need of some TLC. I cannot recommend Dr. Rad enough. ""

M.G SINGLETON

""For many years I have struggled with failed crowns and partial dentures alongside regular dental treatments. Following consultation with Dr Persheng Rad, I was presented with several options for dental implants. With the expert guidance of Dr Rad, the most favourable option for me was selected. My treatment has recently been completed. ""

PHIL READ

""Would highly recommend. I am currently receiving dental treatment at Smile Chic and couldn't rate the practice highly enough! It starts by being greeted with a warm welcome by the receptionist as you walk through the door into the practice. I would recommend this practice for anyone who is currently looking for a new dental practice. Dr Rad is fantastic ☺️""

LAUREN COYNE
Composite bonding before and afters
FAQ's
Why consider composite bonding in Manchester?
What defects can composite bonding repair?
Composite bonding can help to repair and improve the aesthetics of the following scenarios:
Chips
Discolouration
Spacing irregularities
Are there any drawbacks to composite bonding?
Composite tooth-coloured filling material, like any other dental material, will deteriorate over time. So it normally isn't as long-lasting as some other restoration techniques, such as dental veneers or crowns. However, with good personal care and maintenance, your composite bonding can stay looking great for many years.
Composite Bonding or Porcelain Veneers; which is best?
This all depends on the extent of the damage that you are trying to improve upon. Composite bonding is a single-session treatment, which is great for correcting smaller imperfections, chips, cracks, and minor spacing between your teeth.
In contrast, porcelain veneers are ultra-thin sheets of ceramic material which are shaped to fit onto your teeth. These dental veneers usually require some removal of natural tooth material to make room for the veneer to be attached. They are normally recommended for larger tooth imperfections and, as they are lab-made, they are more expensive than composite bonding.