Smile Chic – Private Dentist Manchester
Smile Chic is a leading private dental clinic offering professional and top-quality preventive and cosmetic dentistry near Manchester in Hale, Altrincham.
View our treatments
Our values
Expert Team
Confidence In Our Expertise
Passionate About Results
Ethical In Our Approach
Book online now
Your Local Premier Manchester Dental Clinic
Smile Chic has a team of expert private dentists in Hale, Altrincham, just outside of Manchester. Our extensive full range of treatments includes everything from routine check-ups and teeth whitening to dental implants and veneers.
Our team of expert private dentists who are highly trained and undergo regular training are here to provide you with proven results in the dental care you have always wanted. We pride ourselves on patients' safety, improvement and enhancement of smiles, and solving any dental problem, for both men and women.
Whether your condition is dental disease or simply a personal desire to create a new smile or whether you need help to solve a dental concern or replace missing teeth, Smile Chic Dental Clinic always has the dental treatment for your needs.
Request a callback
Got a question about one of our dental services? Fill out the form below and we'll call you back.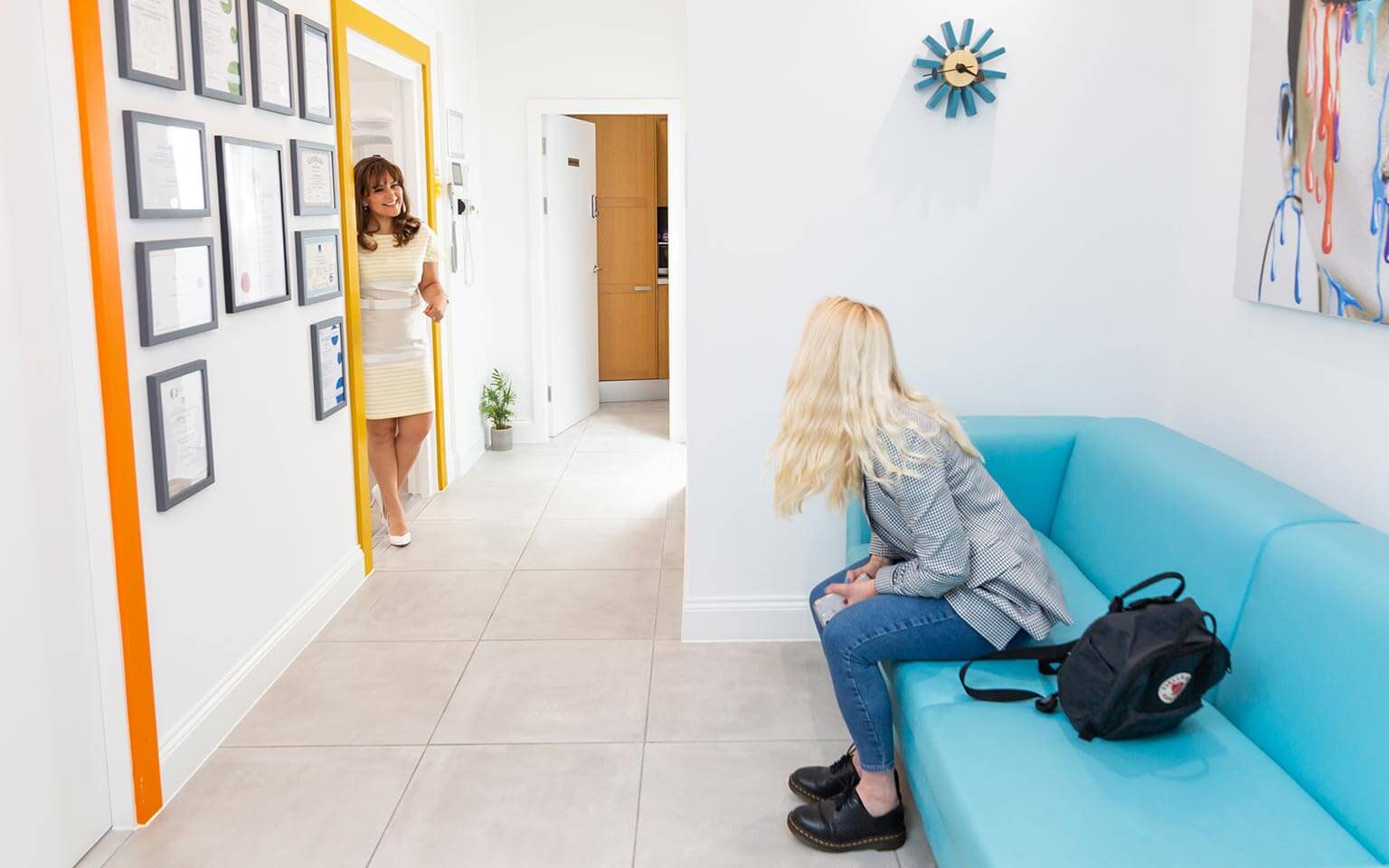 Testimonials
What our clients say
"Persheng is a very thorough dentist. Who perfects everything to the tiniest detail. I wanted braces done three years ago so I had the perfect smile for my wedding day! Persheng was so efficient and organised they were ready before my wedding day and I had the smile I always wanted!"

Holly Leary

"One of the most professional and friendly places I have ever been to, excellent results already. Well worth the extra pennies."

"Very Impressed with the clinic. Everything was top of the range and the whole clinic is clean, very well presented, very welcoming & friendly."

"Fantastic customer service! Super clean and relaxing environment. No hard sell. Great treatment. Would recommend."