Dental Hygienist Manchester
You need to keep up with regular hygienist appointments if you want your teeth, gums and mouth to stay healthy.
To help maintain good oral health, prevent tooth decay, and vastly reduce your risk of developing gum disease, we recommend visiting your Smile Chic hygienist for teeth cleaning and teeth scaling every six months.
Book an appointment with one of our highly experienced dental hygienists today and kick-start your journey to healthier teeth and gums. Just complete the form opposite or give us a call to get your oral health journey started.
Dental Hygienist Services
Even if you're not having any other dental treatment with our team, visiting our hygienist is always a good idea. This regular dental cleaning not only keeps your mouth feeling and looking great, but it can save you from more expensive remedial work further down the line.
Aside from removing plaque, our dental hygienist will also advise how you can look after your teeth and gums properly at home, so you can keep your mouth healthy between regular visits to your Smile Chic dentist.
Book in today for your regular scale and polish and plaque removal treatment with our dental hygienist and we'll help to keep your mouth healthy and your breath fresh.
Hygienist Appointments
Our dental hygienist in Manchester will perform an initial oral hygiene check-up for you, followed by a teeth scaling procedure, where any plaque build-up from on and around your teeth is removed. This is commonly known as a scale and polish. Your hygienist will also look for any signs of dental problems and demonstrate the best way to brush your teeth to ensure you are cleaning your teeth and gums properly.
All our cleaning procedures use state-of-the-art equipment that allows the hygienist to reach every part of your teeth and mouth, providing deep teeth cleaning that you simply can't achieve with a standard toothbrush. This service is extremely popular, so book today to avoid being disappointed at missing out.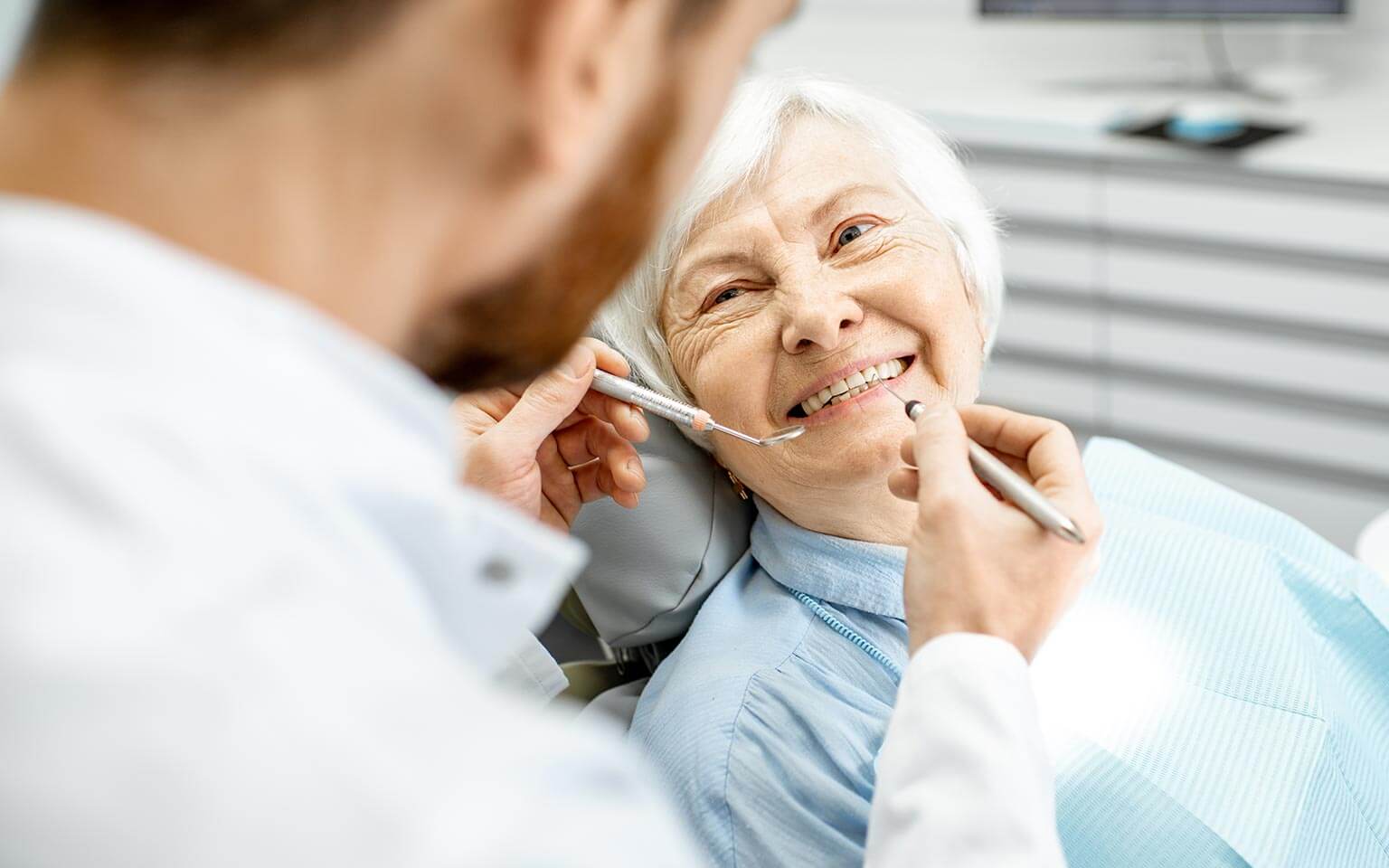 Air N Go Airflow Polishing
Our Airflow polishing system uses a mixture of powder, water, and air to blast your teeth and quickly remove plaque and tartar. Inexpensive, comfortable, safe, and quick to perform, this dental cleaning process produces superb results and is a great alternative if you're nervous about the old-style scraping tools.
Book an appointment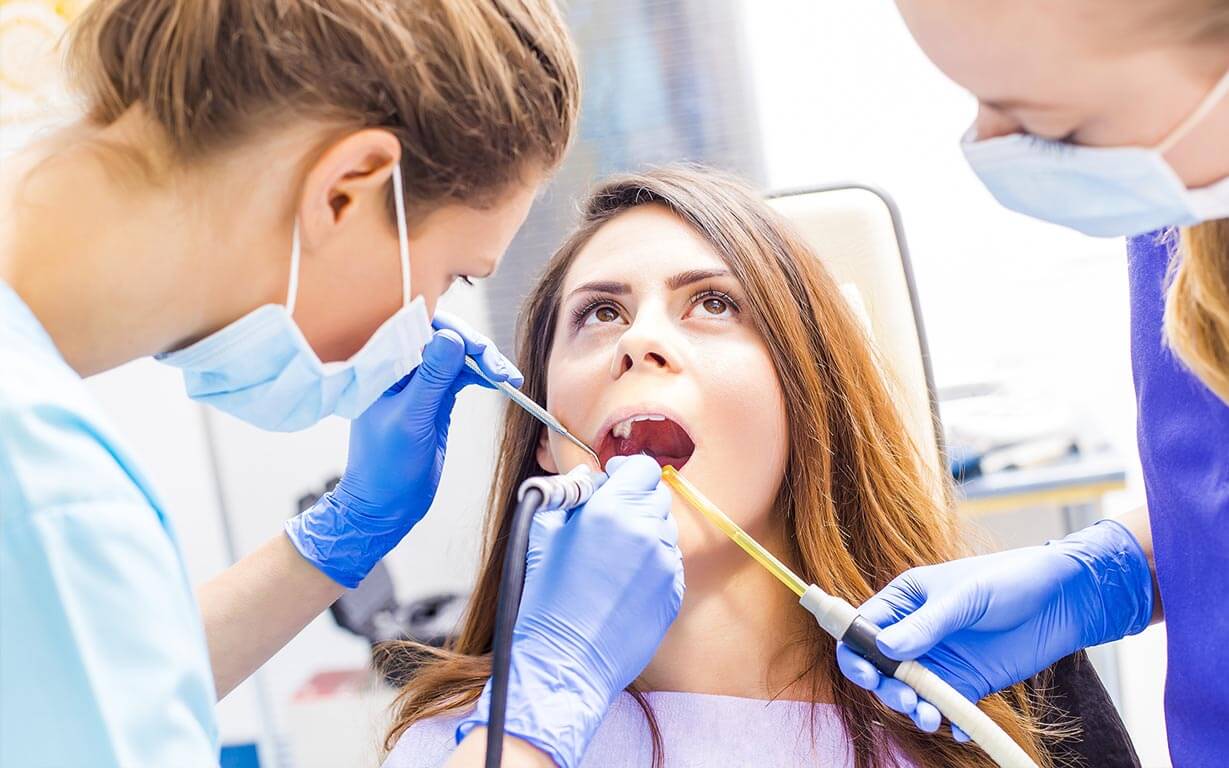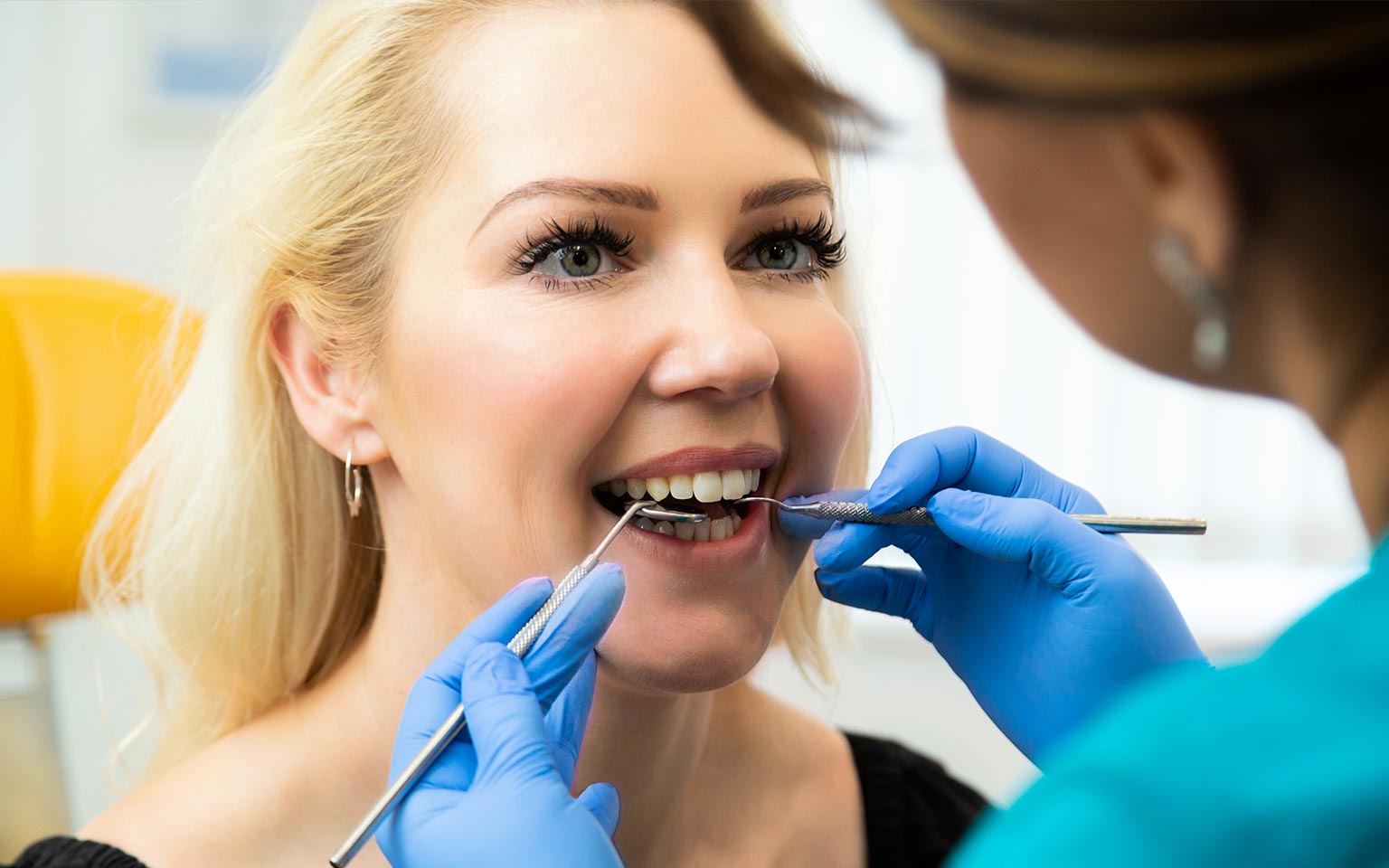 Why Choose Smile Chic for teeth cleaning?
Our customer-first approach has been the biggest driver behind the success of our dental practice. If you're looking for an experienced dental hygienist near Manchester, look no further than Smile Chic.
Our highly qualified dental hygienists use the latest equipment and technology to complete all dental procedures to an incredibly high standard, and you'll leave our practice with your mouth and teeth feeling fresh, and confident in your smile.
Our prime location in Hale, Altrincham, makes Smile Chic easily accessible from Manchester and the surrounding areas, so get in touch if you'd like to book a hygienist appointment or with a practitioner for any routine or cosmetic dental procedures.
Speak to a hygienist
Airflow polishing before and after examples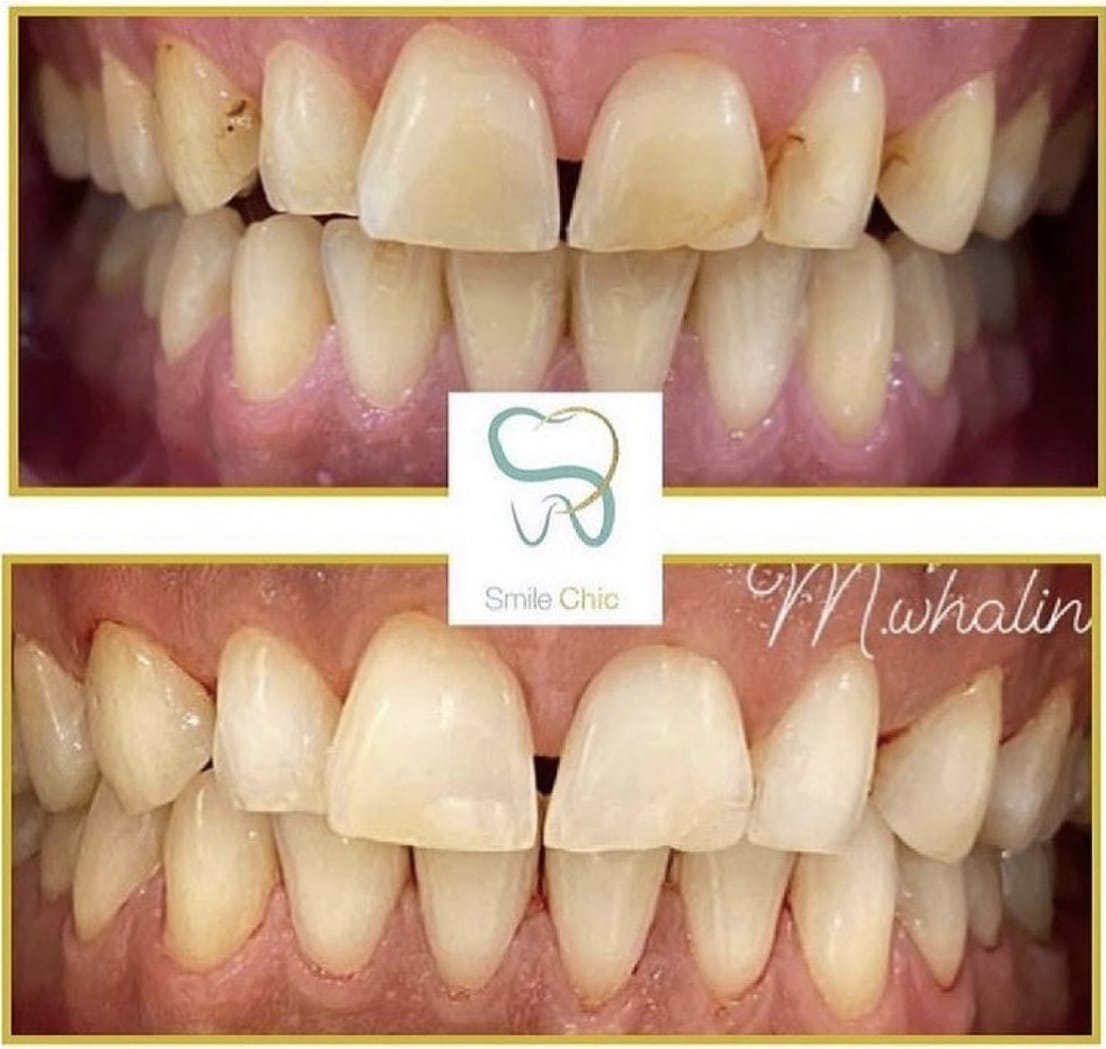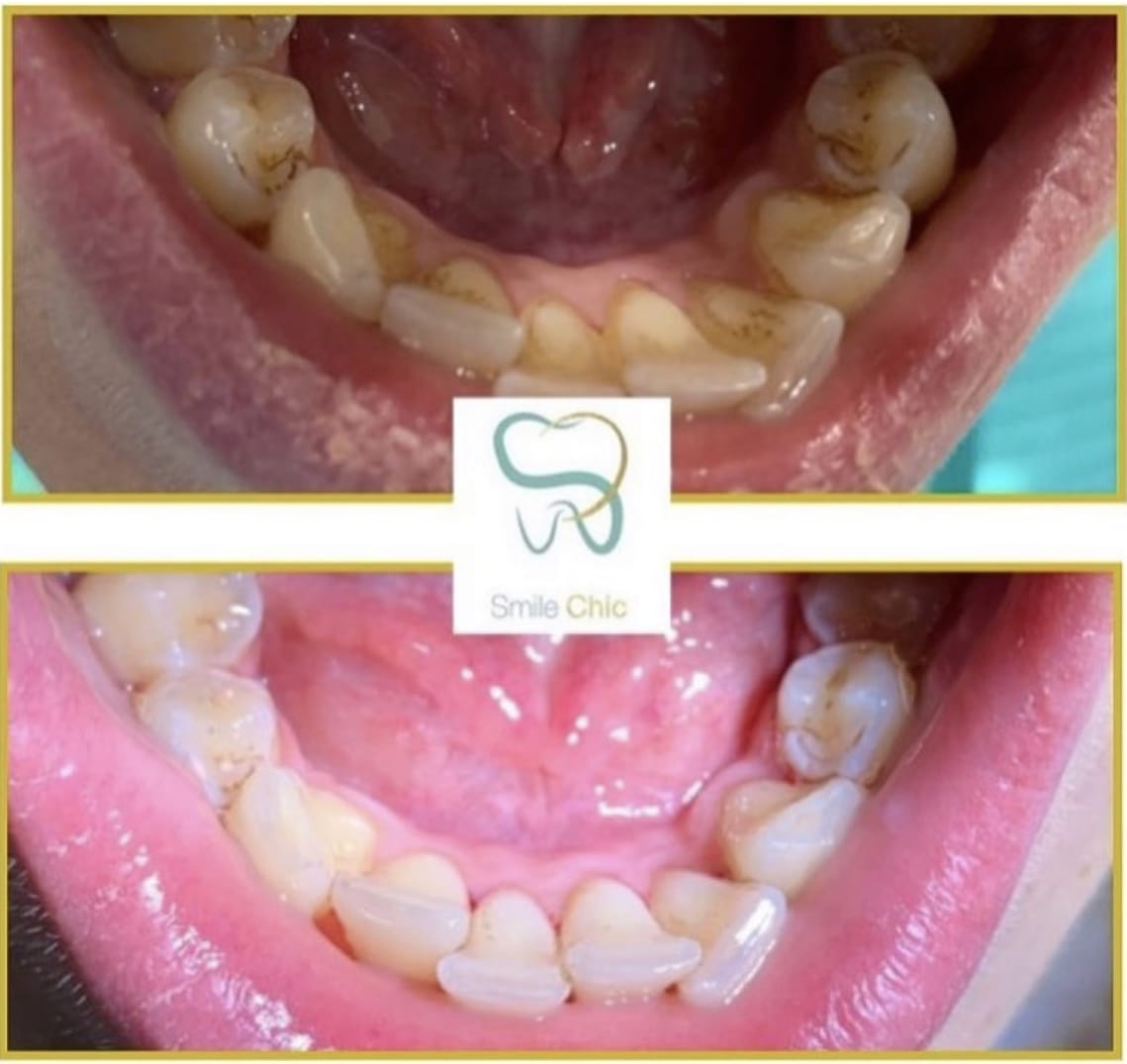 Frequently asked questions
Dental Hygiene FAQs
What is good oral hygiene?
Oral hygiene means keeping your gums and teeth clean. Your Smile Chic dental hygienist can perform a much deeper clean than you can achieve at home and can also spot tooth decay and gum disease problems before they get more serious. This is why we recommend you visit us for a scale and polish in Manchester at least twice a year.
What are the benefits of visiting a dental hygienist?
Visiting a hygienist is by far the most reliable way to ensure that your teeth and gums are healthy.
Regular sessions will entail plaque removal, preventing tooth decay, and greatly reducing the chance of gum disease. It's almost impossible to achieve the same level of cleanliness at home with your toothbrush.
Our dental hygienists in Manchester use the latest technology and equipment to help you get the whiter, brighter smile you've always wanted.
How old should you be to visit the hygienist?
Although dental hygienist sessions are typically geared towards adult teeth, that doesn't mean that children can't get a lot out of the process. Oral health and regular dental care is just as important for baby teeth, and having good oral hygiene is the best way to ensure healthy development. If you have any questions about this, please just ask.