Private Dental Treatment Manchester
With the proper care and attention, our teeth can last a lifetime.
Lifestyle choices and oral hygiene practices such as consuming less sugar, brushing your teeth twice a day, and making regular visits to the dentist can help prevent tooth decay and promote healthy gums throughout your life.
At Smile Chic Dental Clinic, we understand that sometimes factors beyond our control can influence our oral health. That's why we offer a comprehensive check-up service and numerous, bespoke cosmetic procedures (including false teeth) designed to keep you smiling.
Our Private Dental Treatments
Our highly-trained team of dental experts boast decades of collective experience providing a premium, compassionate and safe dental service to get you the smile that you deserve
Combining exceptional patient care practices with the latest, innovative dental techniques, our treatments achieve results time and again. So, from routine check-ups and teeth whitening to orthodontic treatment, no problem is too great for our professionals.
Cosmetic Dentistry
Here at Smile Chic, we offer three types of cosmetic dentistry services:
Teeth Whitening: Led by our principal dentist Dr Persheng Rad, our bespoke whitening service uses Boutique Whitening, a premium-quality whitening system, to transform your smile in just three weeks.
Composite Bonding: By bonding a tooth-coloured resin to your existing teeth we can reshape and improve their colour, restoring them to their true glory.
Dental Bridges: Bridges provide a subtle, high-strength replacement for lost teeth by literally bridging the gap between the surrounding teeth. At Smile Chic, our porcelain/metal dental bridges can give you a stunning, full smile back in days. For dentures in Manchester, trust Smile Chic.
Learn more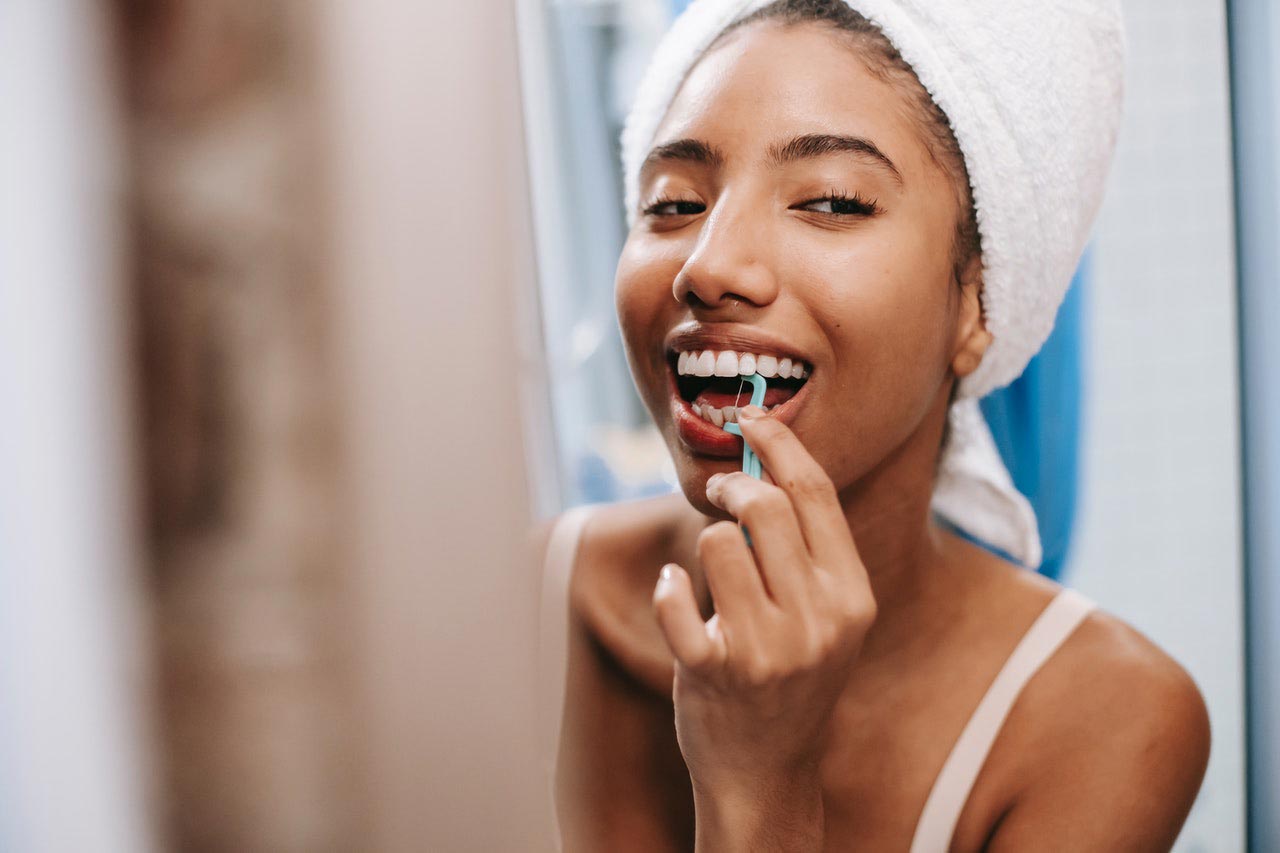 Teeth Straightening
Utilising state of the art 3D digital scanners, Smile Chic's teeth straightening services provide two types of orthodontic brace:
Removable Partial Dentures: If you only need a subtle tooth correction, a removable brace, consisting of tailor-made invisible aligners, is your best solution. To achieve perfect straightening, you'll graduate to a new, bespoke set every 2 weeks until your teeth are perfectly aligned. Generally, this takes about 12 months.
Fixed Brace: Painless, fast and discreet, our fixed braces are an efficient alternative to the removable brace. Here, your dentist will fix the clear or tooth-coloured brackets and wires to the surface of your teeth and adjust them over a period of between 9 and 12 months, gradually pulling them into line.
Whichever option you choose, you'll have a smile to be proud of in no time.
Learn more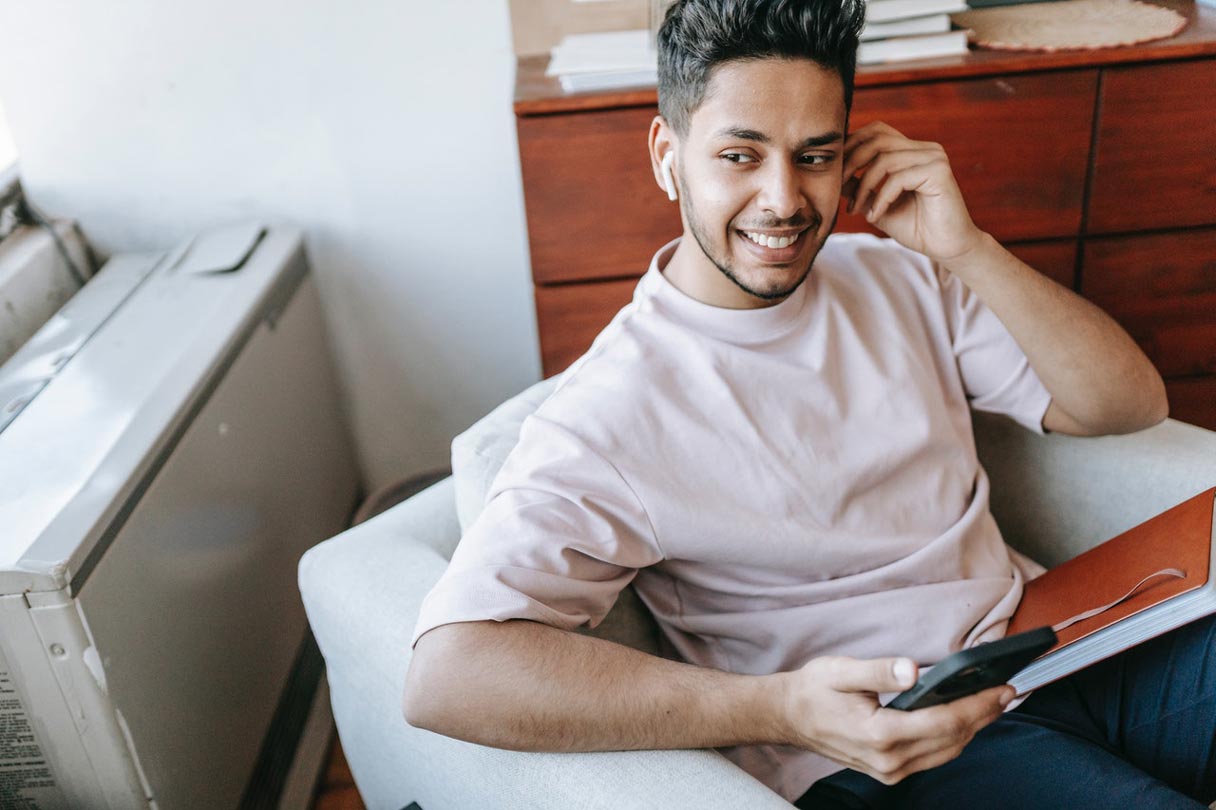 Dental Hygiene
Good dental hygiene is your best preventive step for reducing the risk of long-term dental health problems.
Regular visits to the dental hygienist can help stave off such issues, which is why Smile Chic dental hygienists employ the latest techniques to clean and maintain your teeth and gums. These include state of the art Air Flow Polishing, which uses a combination of water, powder, and air to painlessly remove corrosive plaque and tartar deposits from your teeth.
This simple dental procedure helps you to prevent tooth decay and gum disease, and leaves you with a cleaner smile in as little as 25 minutes.
Learn more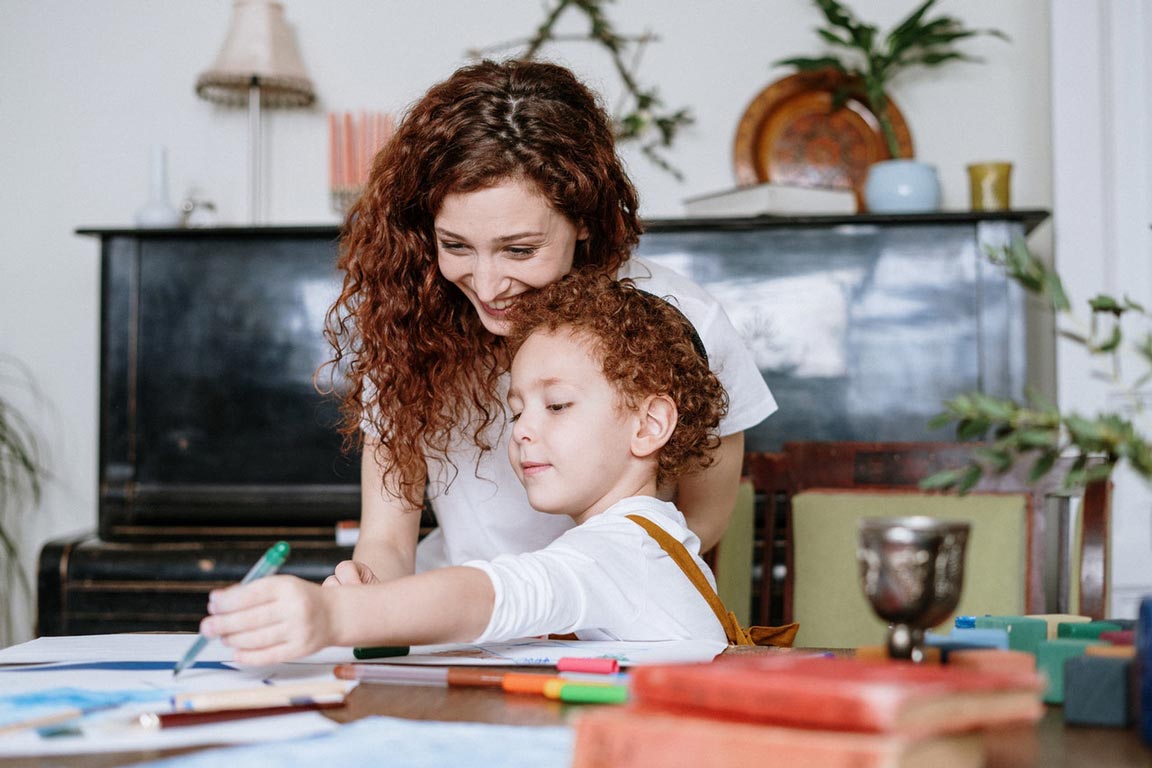 Dental Services
To avoid developing dental problems, we should all have our oral health reviewed by a dental professional once every 6 months – this particularly applies to young children.
In addition to that all-important biannual check-up, Smile Chic also offers an extensive range of high-quality general dental services and premium cosmetic treatments.
You'll get a thorough review of your oral health and, if they discover any issues that warrant attention, you'll be offered a comprehensive treatment plan.
Basic Dental Services include fillings, inlays and onlays, crowns, and root canal treatment.
Learn more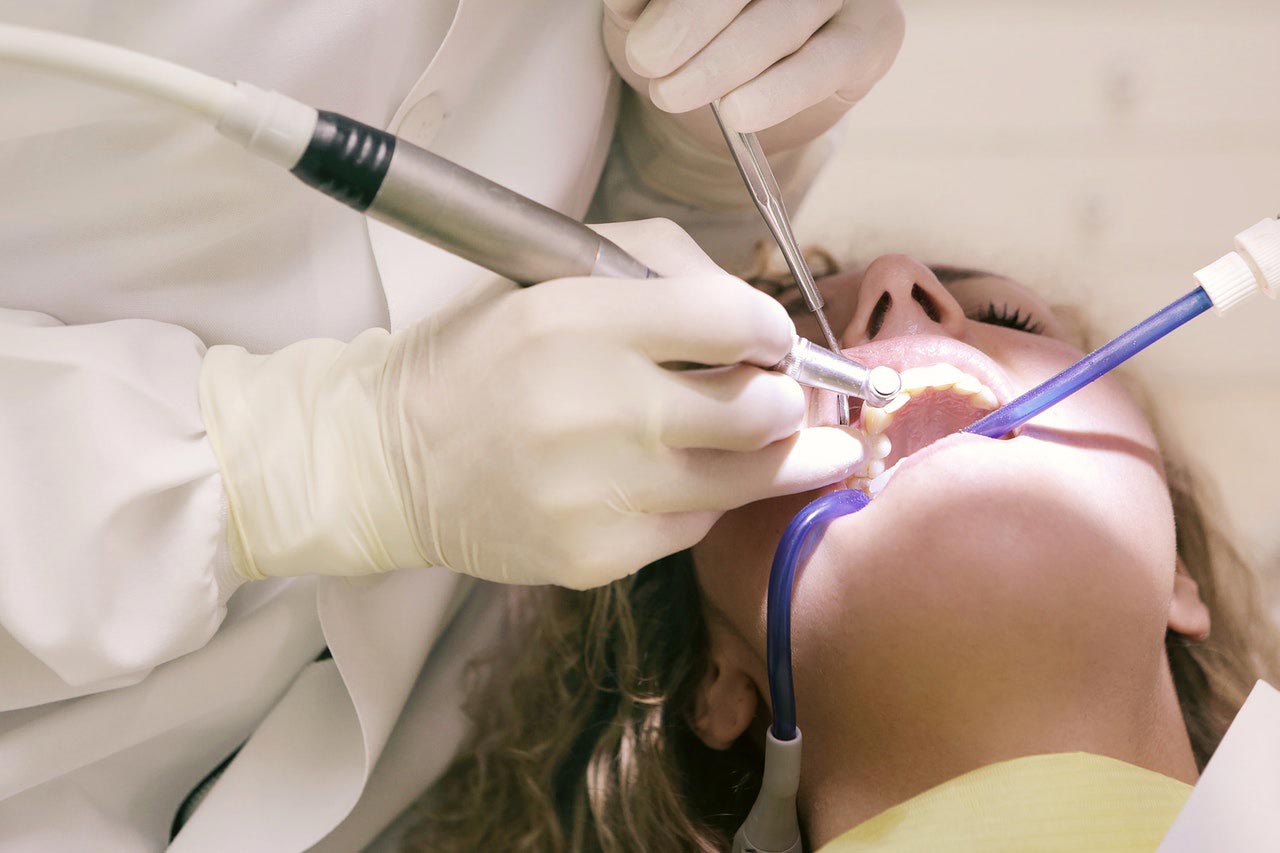 Dental Implants
A dental implant is designed to permanently replace missing, lost, or removed teeth.
Should you qualify for partial dentures implants, under local anaesthetic, your dentist will fit a titanium implant into your jaw, where it will fuse with your jaw bone and form a new, artificial root.
Once the bonding and healing process is complete (which may take up to 6-months), your dentist will insert a dental abutment, into which your final crown will be attached.
Crucially, the new prosthetic teeth (or tooth) will match the shade of your natural teeth perfectly, seamlessly slotting into and filling out your smile. For dentures in Manchester that will last for years, it can only be Smile Chic.
Learn more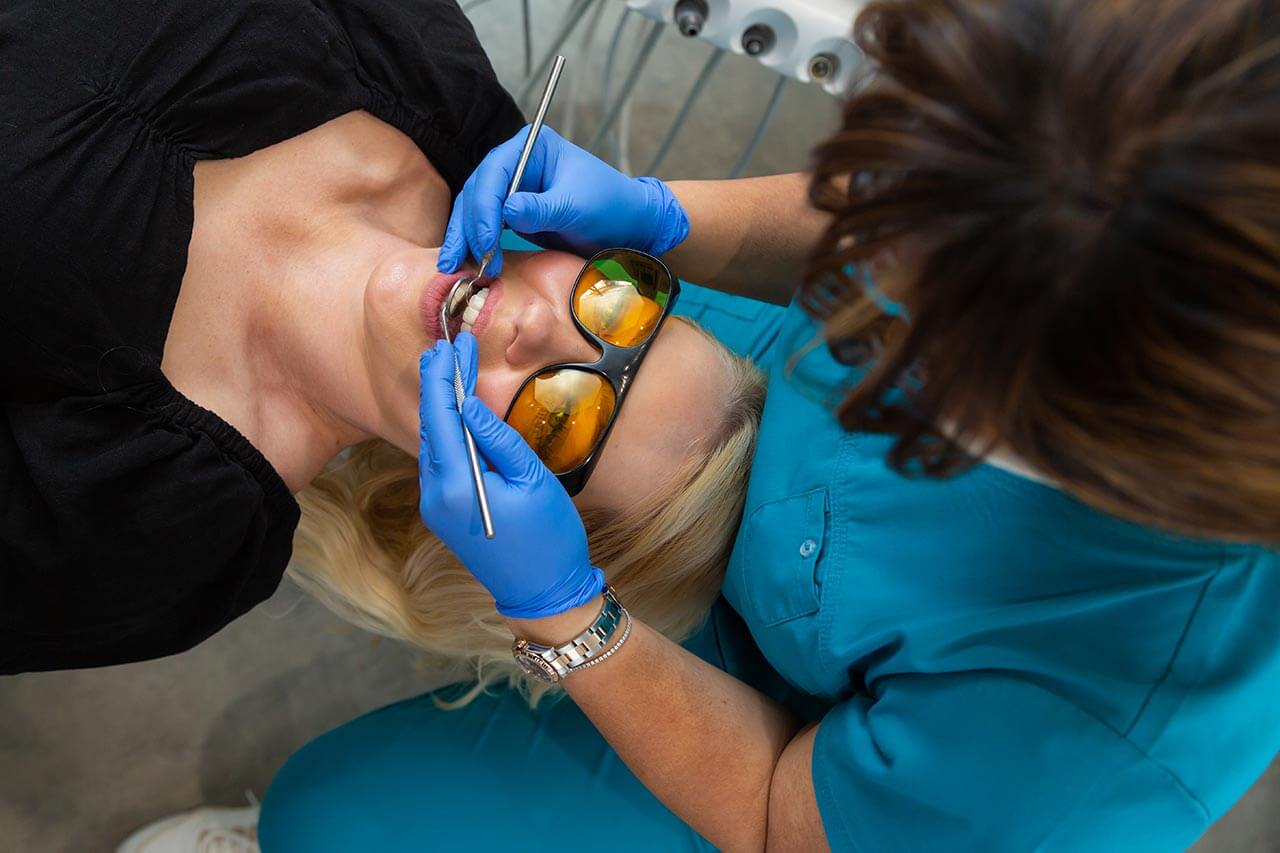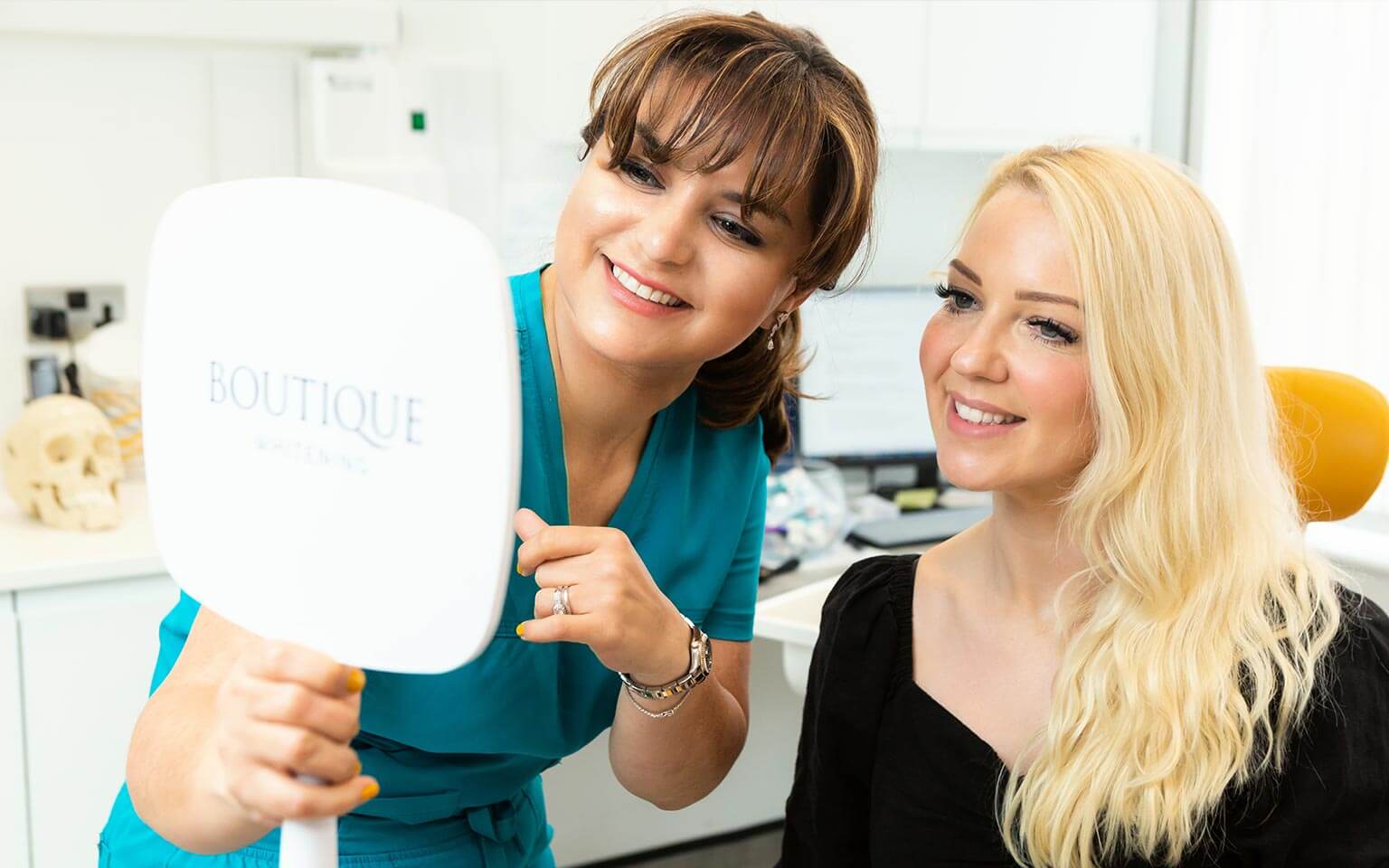 Why Choose Smile Chic?
We offer premium, innovative dental care at affordable, prices, with bespoke customer care at the heart of everything we do.
Our patient-first ethos guarantees that you will receive exceptional general dentistry and industry-leading cosmetic dental treatment, conducted with the utmost care, compassion and discretion.
Smile Chic is at the forefront of dental technological development and innovation. You will always receive the latest and best treatments available, all covered for through a payment plan built around your needs and circumstances.
At Smile Chic, you can relax – we'll see you smiling again.
Frequently asked questions
Dental Treatment FAQs
What are the most common dental procedures?
The most common dental procedures include the fitting of fillings, dental crowns, bridges and crowns, tooth extraction and, finally, root canal treatment.
What does cosmetic dentistry include?
Cosmetic dentistry includes teeth whitening, composite bonding, and dental bridges. An implant or teeth straightening can also be categorised as cosmetic dentistry.
Which treatments are available for missing teeth?
Treatment options for missing or severely damaged teeth include:
Composite Bonding: Your tooth's structure is rebuilt using a thin layer of oral resin.
Dental Bridges: A dental bridge will fill any gaps with an individual or several false teeth. This bridge will be anchored to your remaining natural teeth on either side of the insert.
Dental Implant: We bond a titanium implant to your jaw, which acts as a new root to which we connect your new, artificial teeth.
Which treatment will improve my oral health?
Where necessary, all of the procedures that Smile Chic offer can improve your oral health.
While superficial treatments such as teeth whitening and straightening don't offer any direct health benefits, such treatments require a comprehensive oral check-up and dental cleaning, thus improving oral health.
Which treatment will improve my oral health?
All of the procedures that Smile Chic offers can improve your oral health.
While superficial treatments such as teeth whitening and straightening don't directly benefit your health, such treatments require a comprehensive oral check-up and teeth cleaning, which will give you healthier teeth.