Teeth Straightening Manchester
Getting your teeth professionally straightened by an expert is one of the best ways to improve your confidence and dental health. Want to correct your overbite? Do you need quick teeth straightening without compromising on quality or service? Smile Chis have got you covered!
Smile Chic in Altrincham near Manchester offers a number of cosmetic dentistry and orthodontic treatments, including teeth realignment, that will give you straighter teeth and the smile you deserve.
Our Teeth Straightening Services
Our orthodontic treatments are tailored to your needs to give the best possible results, so we offer a range of removable and fixed appliance options. Whatever your daily life demands, you can be sure that Smile Chic will have teeth straightening options to suit.
All of our teeth straightening treatments share the same goals – to realign teeth, correct your bite, and give you the smile you've always wanted. Here's a closer look at some of our teeth straightening services.
Removable Braces
Removable braces, or clear aligners, have become massively more popular in recent years – for good reason. This revolutionary treatment effectively and reliably straightens misaligned teeth, yet is very discrete.
If you're keen to get your teeth straightened but are put off by traditional braces, a removable brace could be the way to go. No one will know that you're wearing braces unless you decide to tell them.
Removable brace treatments always start with a preliminary appointment, at which we will fully examine your face, mouth, and teeth to determine what kind of orthodontic treatment you will benefit from.
Our in-depth assessment will include state-of-the-art 3D scans to help calculate the teeth movement required to get your smile where you want it to be. If you choose to continue with removable braces, we will use our IntraOral digital scanner to create your custom, removable teeth aligners.
Approximately every two weeks, you'll move on to a new set of clear aligners – we'll see you every six weeks to monitor your progress. Removable brace treatment typically lasts around 12-months, but this can vary.
Find out more
Fixed Braces
The alternative to removable aligners is fixed, invisible braces. Fixed braces feature brackets that are secured onto each tooth and a barely-visible wire that holds them together. A fixed appliance gently straightens crooked teeth for a beautiful smile.
As with a removable brace treatment, we'll invite you for an initial appointment to assess your requirements. A detailed orthodontic treatment plan will be put together that caters exactly to your needs.
You'll then attend a fitting appointment where your dentist will attach the dental braces to your teeth. The brackets we use are either clear or teeth-coloured, resulting in a discrete appliance that shows off your ever-improving smile. The wire will then be put into place, and you'll be instructed on how to care for your appliance.
We'll book you in for regular wire tightening appointments, when we will also check that everything is running smoothly and ensure that your teeth are getting the best possible care.
Fixed braces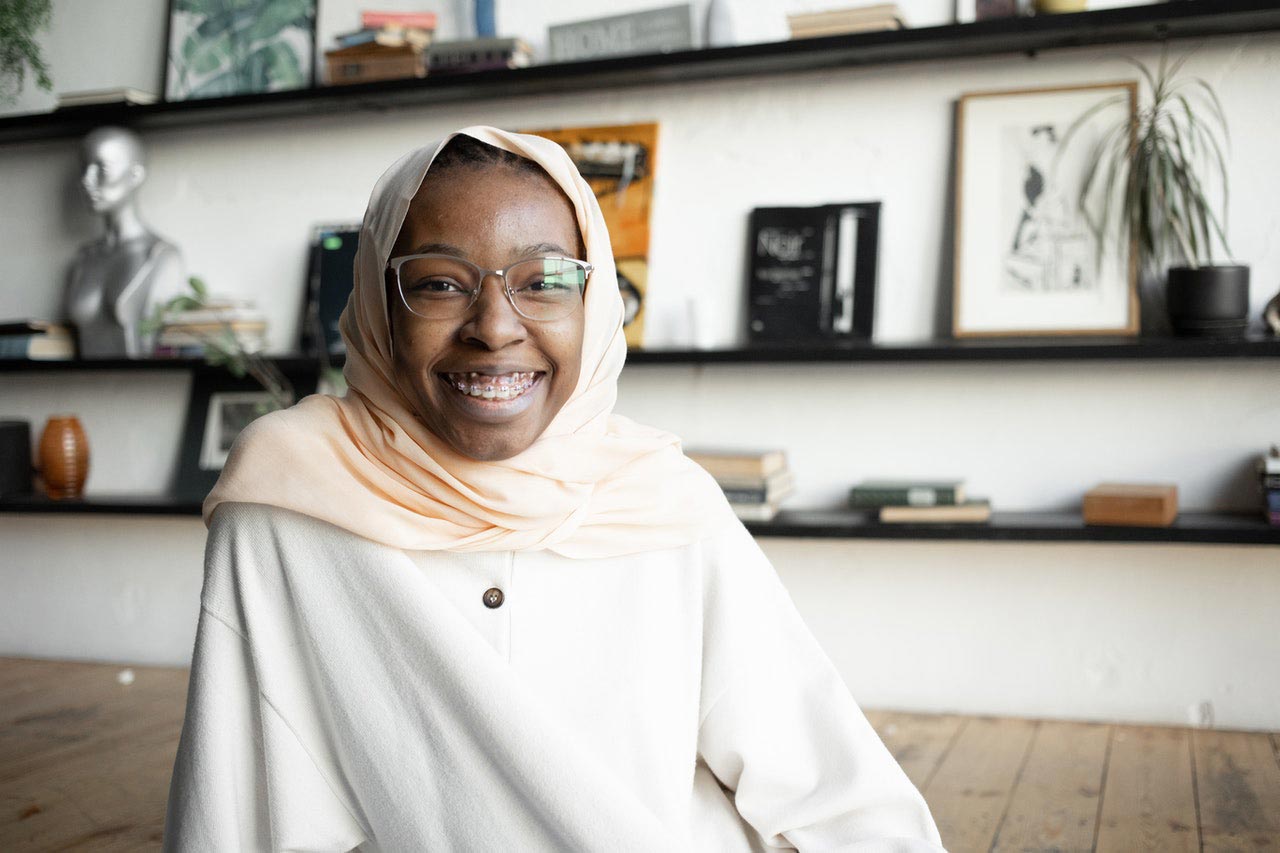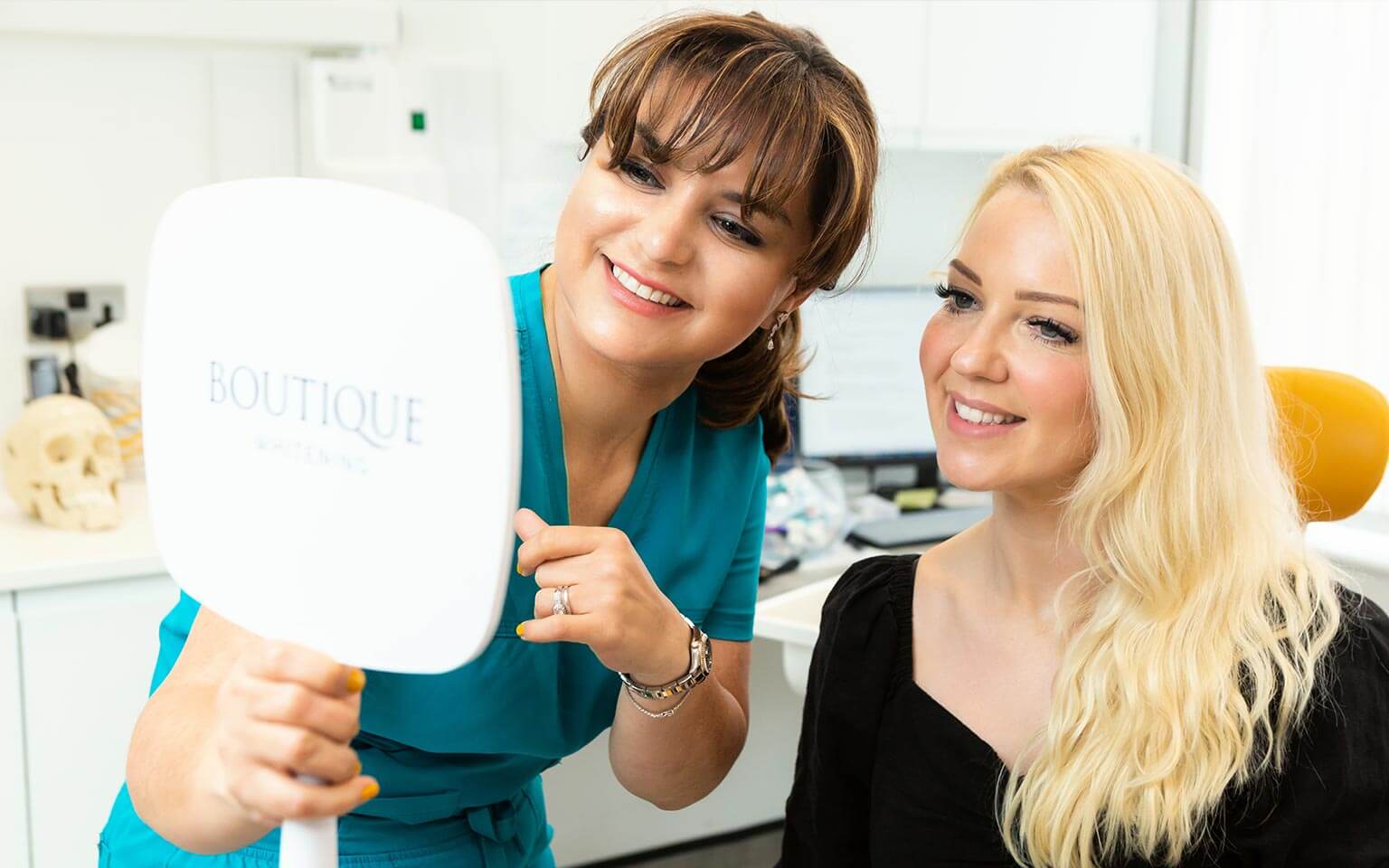 Why Choose Smile Chic?
There are many reasons to choose Smile Chic for your teeth straightening journey. With years of experience under our belts, you'll be looked after by a team with the knowledge and resources to create the best possible dental plan for you. We take the time to help you achieve your most confident smile.
At Smile Chic, our customers come first. If you ever need an emergency appointment or additional support, we'll always be able to accommodate you. Teeth straightening procedures can seem overwhelming at first, and we aim to ensure you feel secure and supported at every stage.
If you need your teeth straightening in Manchester, our base in Hale, Altrincham is within easy reach from a wide area.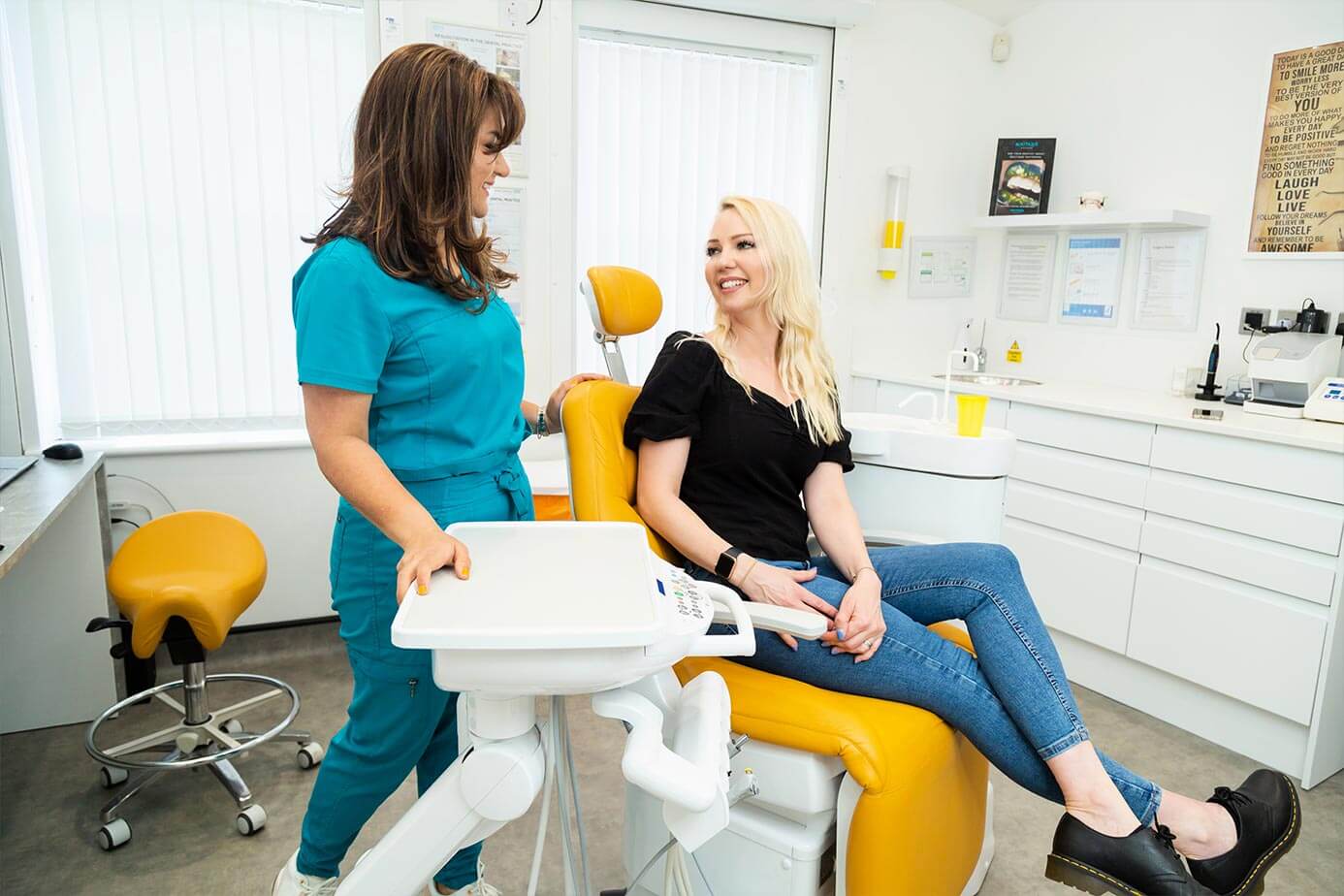 Testimonials
Here's why 85% of our clients rebook
""Brilliant service; prompt booking, dentist was very thorough and friendly. Highly recommended. I've been Dr Rad's patient for many years. Always received best care & treatment. I had teeth whitening, regular check-ups, teeth cleaning and fillings. And always felt at ease and well looked after.""

Masoud Gaffarian Asl

""Great service and friendly staff.The surgery is very presentable.Dr Rad is the most understanding dentist. She was very nice and polite.explained to me every thing. Even they were friendly and kind to my son,who had to have a filling also very gentle. I would definitely recommend.""

Parisa Ganj

""excellent dentist that gave me exactly what i wanted and then followed up with me by email for post treatment, i like this clinic much more than the previous one I used to go to in the city center.""

M Muaz
Teeth straightening before and after examples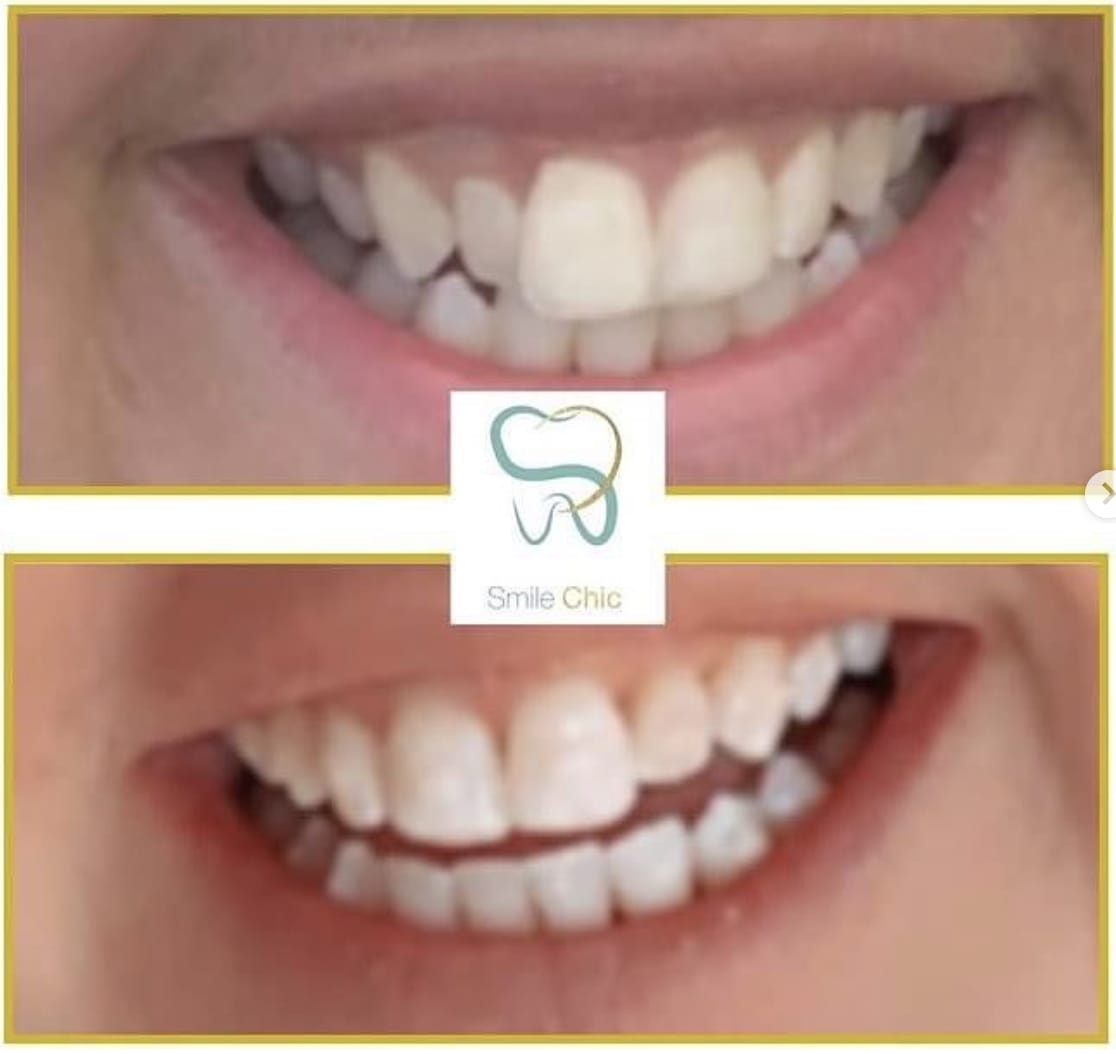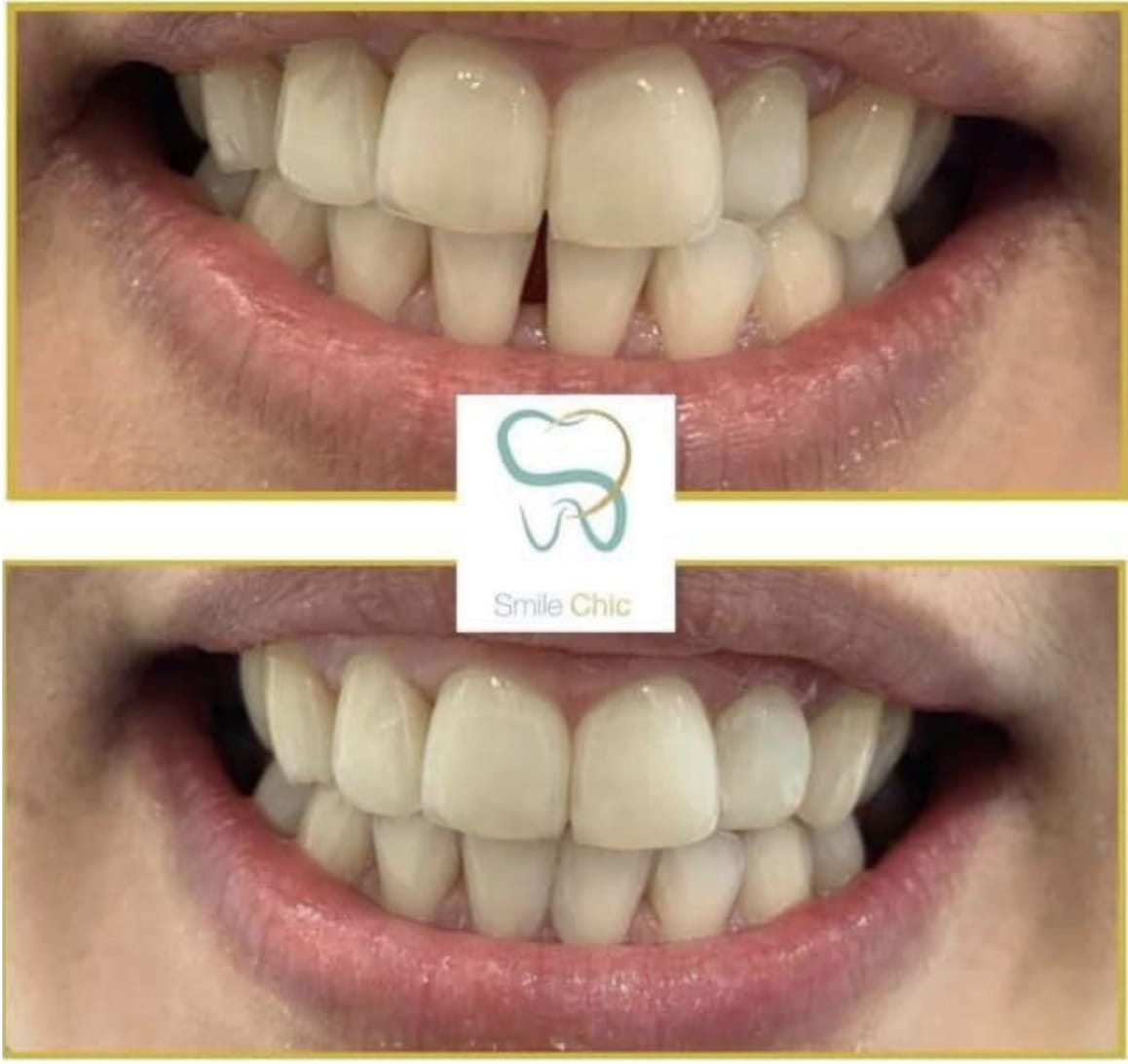 Frequently asked questions
Teeth Straightening FAQs
Are removable braces better than traditional braces?
Clear aligners and traditional fixed braces are both excellent orthodontic treatments. The best choice for you will completely depend on your needs and lifestyle.
Removable braces have the big advantage that they can be very discrete. Many of our customers report that no one notices they are wearing braces at all. If the idea of fixed braces puts you off, removable aligners present a great alternative.
However fixed appliances are always going to be one of the best ways to straighten teeth. Although not quite as discrete as a removable aligner, our use of clear brackets makes our fixed appliances much less noticeable.
What's the best age for cosmetic teeth straightening?
Children benefit most from orthodontic treatment in their early teenage years. This is because their adult teeth have had time to develop, but their mouths and jaws are still growing.
For adults, any time could be right, although the treatments available to a fully developed mouth can be more limited than with younger people. But there are still plenty of options available for teeth straightening.
Adults are also more likely to suffer from tooth decay and other dental problems, which can make teeth straightening procedures slightly more complicated. However, with the right dental care, anyone can achieve the perfect smile.
Can I straighten my teeth without braces?
Using braces is by far the safest, easiest, and most efficient teeth straightening method. Whether you choose to wait for a free NHS treatment or go with private orthodontic treatment, braces will be the tool used to straighten your teeth.
When many people think about braces, they have an outdated image of bulky metal braces.
These days, braces are designed to be as discrete and comfortable as possible. If you are worried about having a fixed appliance, then we'd recommend researching removable aligners.
Can I straighten my teeth without braces?
Braces are by far the safest, easiest, and most efficient teeth straightening method. Whether you choose to wait for free NHS treatment or go with private orthodontic treatment, braces will be the preferred means of straightening your teeth.
Do braces conjure up an image of bulky metal 'gates'?.
Today, that's just not the case. They're designed to be as discrete and comfortable as possible. If you're worried about having a fixed appliance, then we recommend researching removable aligners.
How long does it take to straighten crooked teeth?
This depends on how your teeth are currently aligned, and the exact treatment you choose. Some programmes, such as Quick Straight Teeth, will see very rapid results, whereas others work more gradually. Most adults will require an average of 12 months' treatment to achieve their desired results.