Dental Bridge Manchester
Dental bridges are used to replace missing teeth and provide a beautiful, cosmetic and quick result. New technology means even quite large gaps can be filled, giving high-strength, metal-free, cosmetic results. With bridgework, it is frequently possible to give you a complete smile within a few days.
A dental bridge can reduce your risk of gum disease, help correct some bite issues, prevent remaining teeth from drifting out of position and even improve your speech. Dental bridges require your commitment to serious oral hygiene, but will last as many as ten years or more.
A bridge is made up of two or more dental crowns that attach to natural teeth on either side of the gap, which serve as anchors, along with a false tooth in-between. A bridge will support the false tooth or teeth, and reduce the susceptibility of remaining teeth to decay and gum disease.
If you want to learn more about dental bridges, or if you would like to book an appointment with a cosmetic dentist to talk about improving your smile, then contact Smile Chic in Altrincham, Manchester.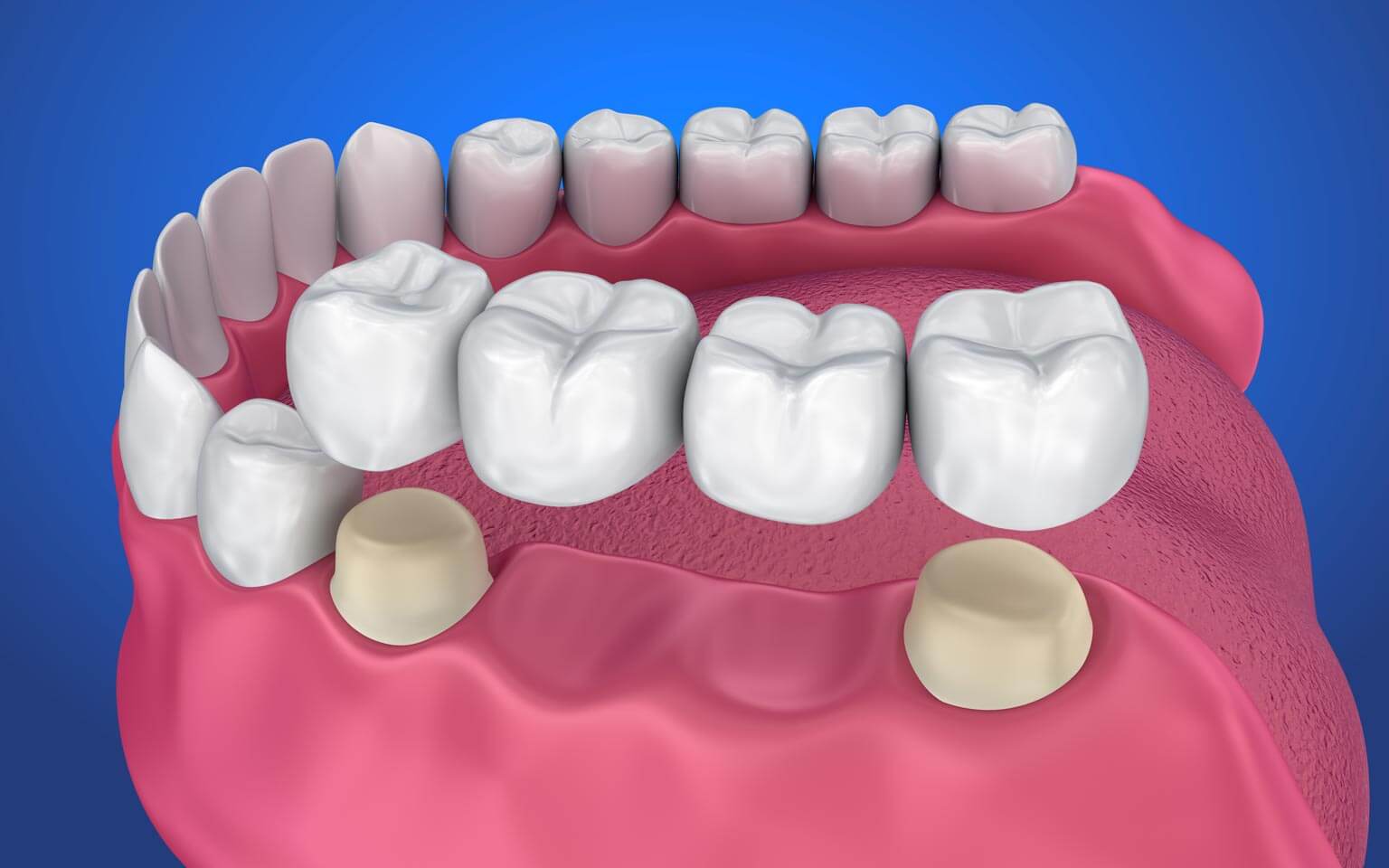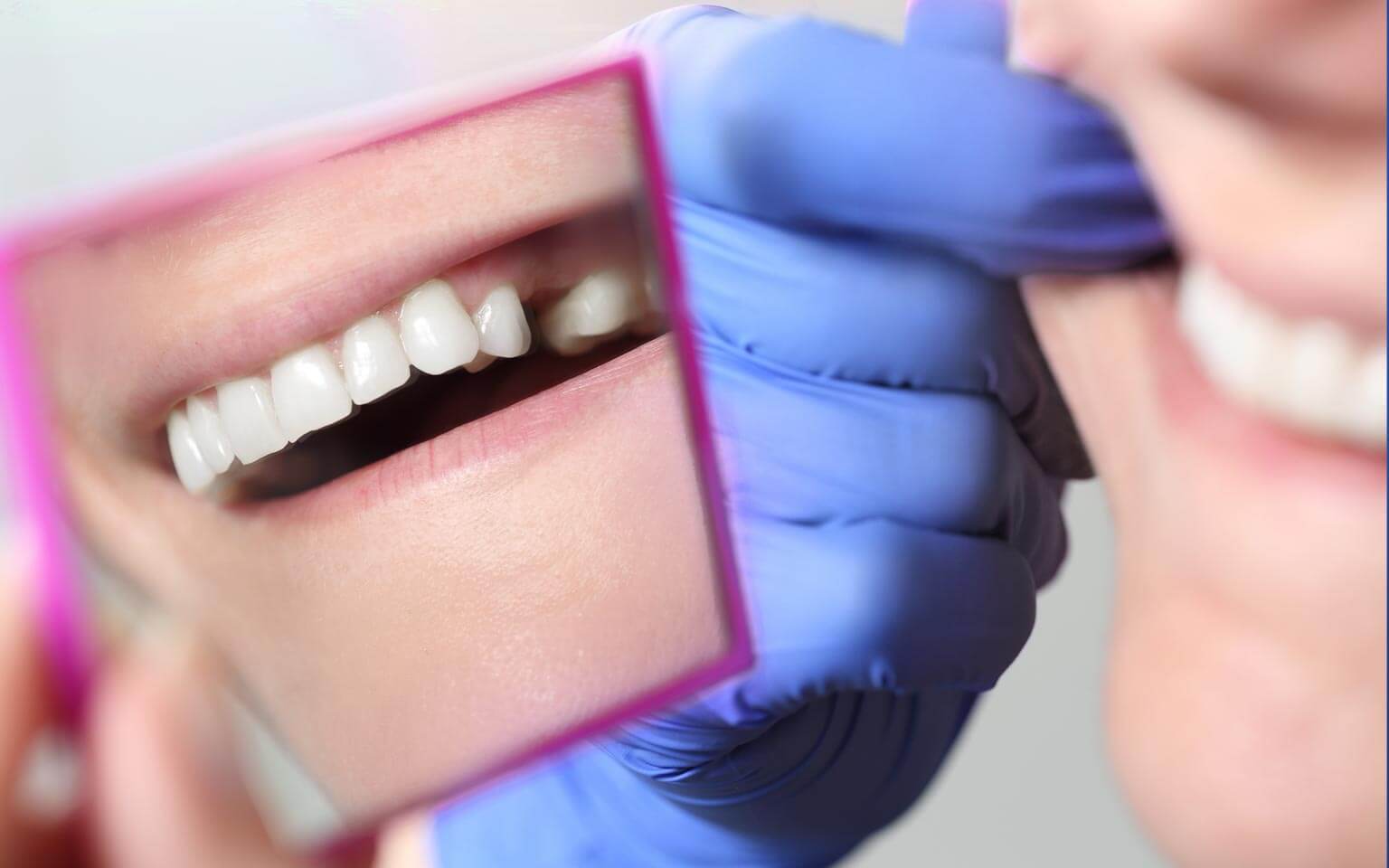 Book an Appointment for a Dental Bridge in Manchester
Smile Chic is a leading private dental clinic based in Hale, Altrincham near Manchester. If you are looking for a cosmetic dentist to help transform your smile, then we can help. Contact us today to find out more about your options for replacing missing teeth or to book an appointment to get a dental bridge.
Book online now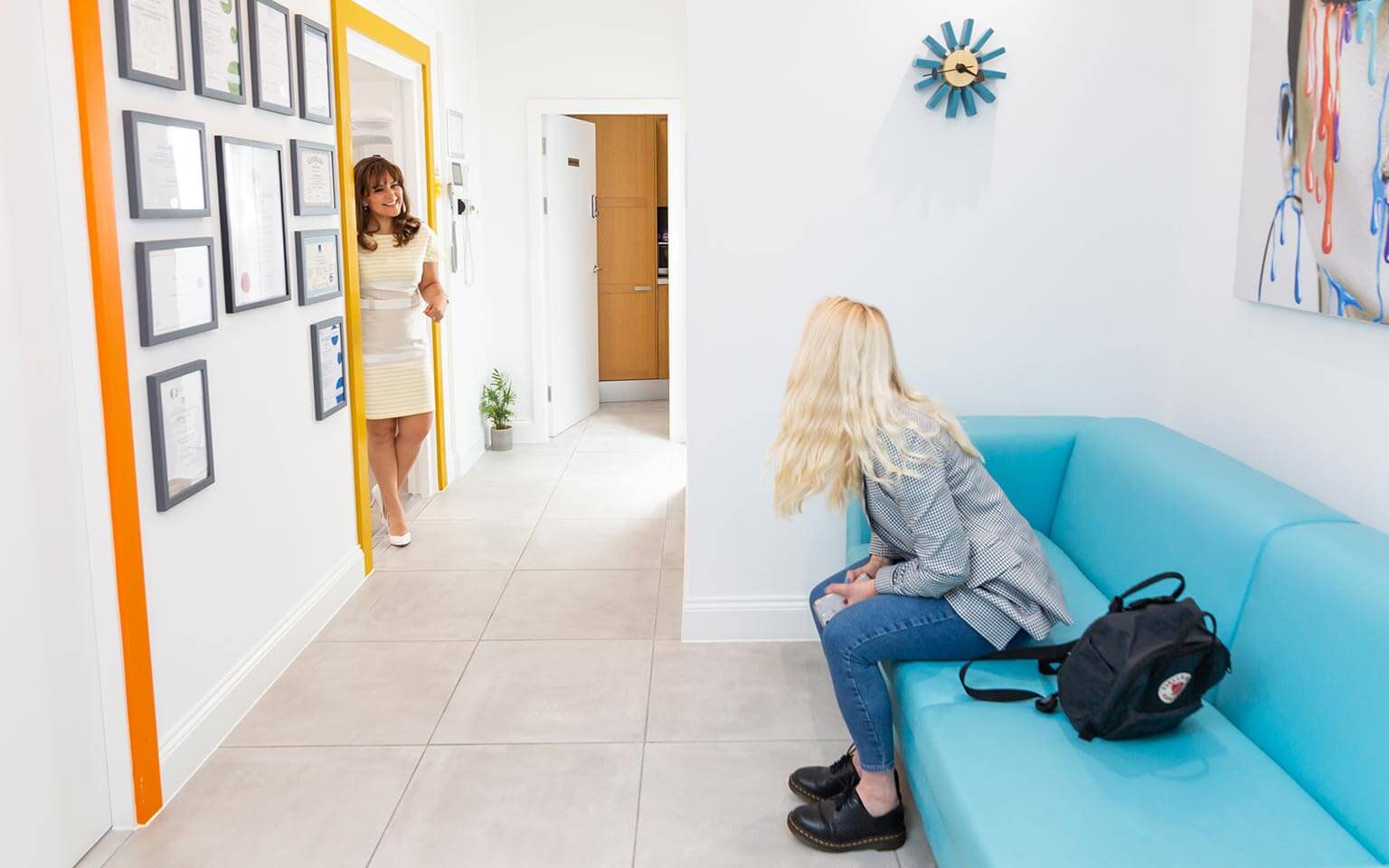 Testimonials
Here's why 85% of our clients
"The difference in such a short space of time is fantastic. I'm so happy with the results. Dr Rad and the team were so welcoming and friendly. We love our visits to the dentist!"

Ryan Ayres

"Dr Rad is amazing and very professional in her job. She explained step by step in details carefully to her patient and make patient aware totally about her job. I am so happy to find her and strongly recommend her to everybody"

Behzad Babaee

"Brilliant service; prompt booking, dentist was very thorough and friendly. Highly recommended. I've been Dr Rad's patient for many years. Always received best care & treatment. I had teeth whitening, regular check-ups, teeth cleaning and fillings. And always felt at ease and well looked after."

Masoud Gaffarian Asl
FAQ's
Why consider a fixed tooth bridge
Why consider dental bridges?
A dental bridge is a replacement for one or more missing teeth. It is a good solution if you don't have many missing teeth, or if your missing teeth are all on one side of your mouth. It is important to replace missing teeth to prevent your remaining healthy teeth from drifting into the empty space, as well as to restore the appearance of your smile.
How do I look after my bridge?
You will need to clean your dental bridge and the false tooth or teeth it supports every day. Your dentist will show you how to use a bridge needle or special floss to ensure your bridge is thoroughly clean. To prevent damage, it's best to avoid chewing hard foods and ice. By taking good care of your dental bridge, you can ensure it will last for many years.
How long do dental bridges last?
Dental bridges can last 5 to 15 years. With good oral hygiene and regular check-ups, a fixed bridge could easily last over 10 years.
Is it hard to eat with a dental bridge?
Replacing missing teeth with a dental bridge should actually make eating easier. Until you become accustomed to the bridge, eat soft foods that have been cut into small pieces.
Do dental bridges affect speech?
It can be difficult to speak clearly when teeth are missing in the front or anterior areas. Wearing a dental bridge with the anterior teeth in their proper relationship will help you speak properly.